An alternative way to Add Funds
An alternative way to Add Funds
2023-08-24
PR Motion SMM Panel provides a wide range of Balance recharge options, such as:
VISA / MasterCard payments (except USA, Canada, Ukraine and FATF countries),
Cryptocurrencies (Coinbase) – BTC, ETH, BCH, LTC, USDT ERC20, MATIC,
Payeer,
PerfectMoney.
Nevertheless we know that sometimes people struggle when adding funds because of various reason. In case you tried above mentioned payment options and none of them was effective, there is another way how to add funds to your balance. We recommend to use www.bestchange.com/ – a service that gives you an option to choose between exchange services with best rate.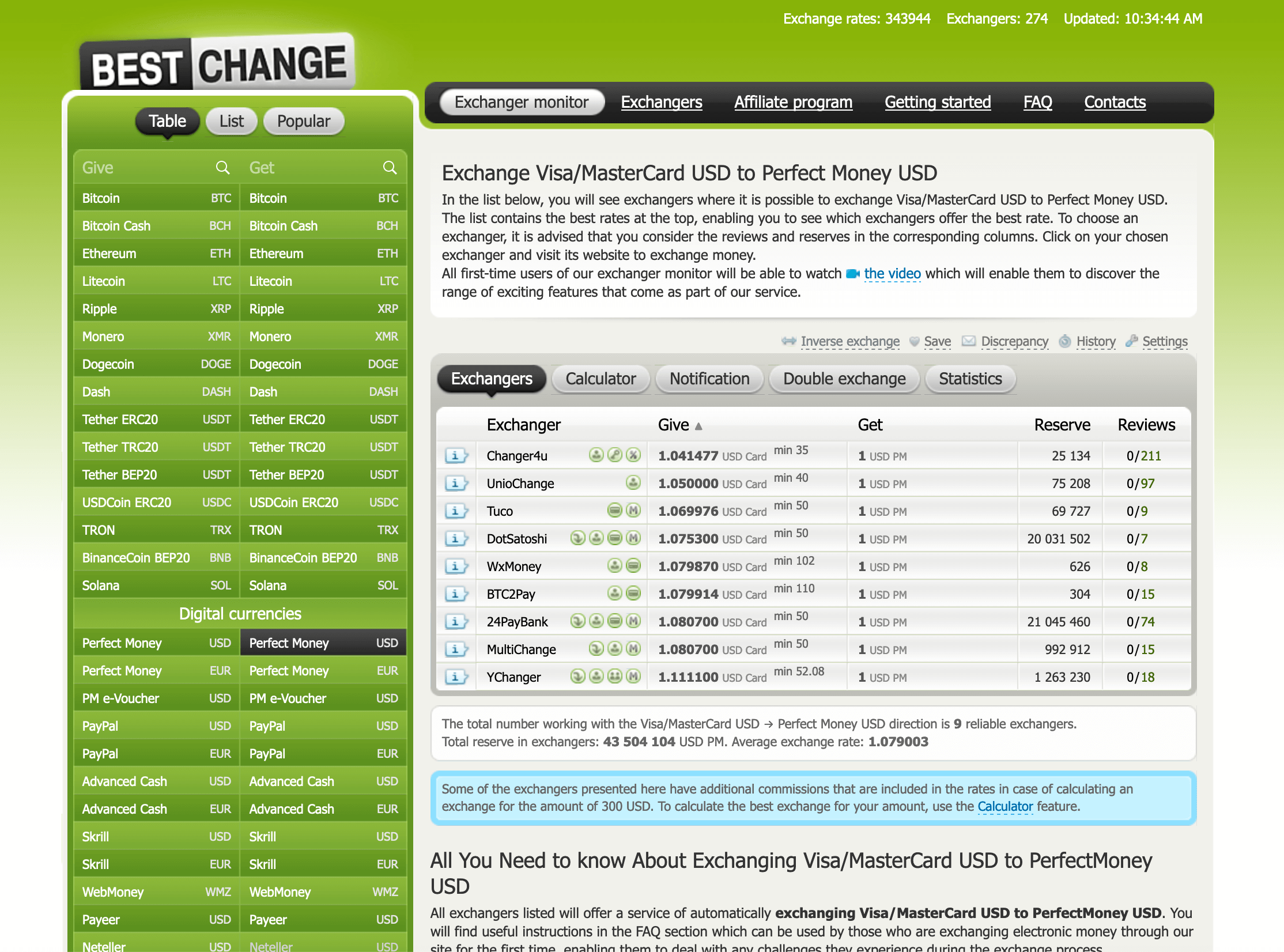 Here's a 5 step plan how to buy PerfectMoney USD (can be any other payment system) using your VISA / MasterCard:
Step 1: Go to www.bestchange.com
Step 2: Choose a pair (for example you give Visa/Mastercard USD, you get PerfectMoney USD). Here is a direct link.
Step 3: Choose an Exchange. Please pay attention to both best rate and number of reviews. The more positive reviews, the higher trust.
Step 4: Send funds to our wallet (see below) и and write a Ticket specifying details (amount and payment system).
Minimal amount – 50$.
Our wallets:
PerfectMoney USD – U5994912
AdvCash USD – U 9228 3280 7154

Cryptocurrency

ETH - 0x75246c8db261a27574cad0869b61a18fc609f4b4
DAI - 0x75246c8db261a27574cad0869b61a18fc609f4b4
USDT TRC20 - TGXJTwjm2Fq3hsdTABQJsWP4hSof3h7M2g
USDT ALGO - TT2QDYZIKSA6RUXOTHY5IKJMS7VAVKJZPJWVC3ZTN5XLT4S67S5OEUHSIU
LTC - LiBAXSPEtxi6kpdrNrJrEamz4cCZeBMqzd
Huobi UID – upon request via ticket
Binance ID – upon request via ticket
Feel free to read the article about Adding funds using PYYPL card.
Should you have any questions, create a ticket and we will be happy to assist you.