Facebook
Followers
Guarantee
Database 10 000
Minimal order 50
For pages / groups
Start 0-2 hours
Page Likes
Page Likes
Guarantee
Database 10 000
Good quality
Start <12 hours
Post Likes
Post Likes
Video Likes
Database <10K
Good quality
Comments
Custom
Worldwide
Good quality
Start <6 hours
Views
Guarantee
Retention <3 min
Database 10 000 000
Good quality
Reels
Guarantee
Database 1 000 000
Facebook Reels Views
Facebook Reels Likes
HQ
Stream
Database 2 000
High speed
HQ
Quick start
Shorts
Events
Share
Database 100 000
Groups
Public pages
Personal pages
Start <6 hours
2023-03-13
Buy Facebook Services - Top Quality - Instant Speed
Facebook promotion is essential for every company since it is the most popular social platform worldwide. Markets today are, actually, so crowded that no business can succeed without marketing. Therefore, social media marketing helps you take your business to the next level.
Marketing, and especially FB promotion, can provide you with numerous benefits. For example, you can inform your audience, sustain your presence, engage with your audience, grow your business, and sell your products/services.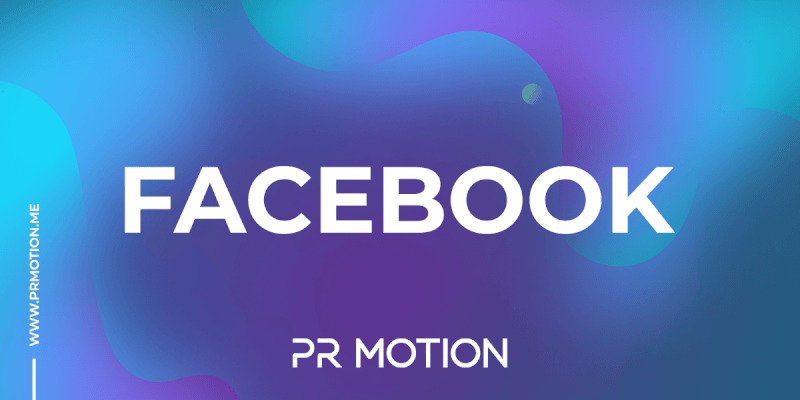 Why Should You Buy Facebook Services?
One of the modern social media marketing features is to provide equal opportunities for all businesses. Therefore, no matter your business's size, budget, or age, promoting a Facebook page helps you realize your dreams.
It is, however, so challenging to promote your business on popular social media platforms. Thus, novice users intending to do Facebook promotion have virtually no chance. But you shouldn't worry and lose heart! The PR Motion SMM panel comes into play to survive you. To promote a Facebook page that boosts your brand, you need to consider some paid means to boost your popularity.
PR Motion provides you with the most effective and cheapest services available in the market. So, you can promote your Facebook page with a pocket-friendly budget and in no time!
What Facebook Services Can You Buy?
PR Motion is a comprehensive, expert-led, one-stop-source company where you can buy all your needs. So, you don't deal with a third-party agency to receive your solutions. Our Facebook promotion services cover everything you require to grow fast on the platform. PR Motion services for FB include:
Buy Facebook Followers
The more followers you have, the greater your reach will be. It is worth buying some followers for Facebook promotion because it helps you reach your target audience fast and effectively. So, start your journey by clicking on the following link and buying some followers:
Remember that having more followers means enjoying more credibility!
Buy Facebook Page Likes
Another metric that makes your Facebook page more authentic is page likes. Having more page likes shows that your page is well-liked! And, it means people not only believe in your business but also prefer it over your competitors. You can use the following link to promote your Facebook page costly:
PR Motion guarantees its services, so it is the best way to promote on Facebook.
Buy Facebook Post Likes
The number of page likes shows you have a popular Facebook page, but how do people think of your posts? Likes help your audience realize that they deal with a post promoted by people who like it. Looking for the best way to promote your Facebook posts? Use the following link to buy some post likes:
You can choose the best option among our different packages of Facebook post likes.
Buy Facebook Comments
Another highly effective Facebook promotion service is comments. The number of your post likes represents their popularity. What matters most, however, is the number of feedback you receive. The reason is that it shows how engaging your posts are.
You can look highly relevant by buying some Facebook comments.
Buy Facebook Views
One of the other Facebook paid promotion solutions is to buy views. In this way, you inform your audience that a substantial number of people have seen your posts. You can increase your reach by buying some Facebook views:
PR Motion views services help you promote your Facebook posts cheaply and speedily.
Buy Other Facebook Solutions
As a one-stop source, PR Motion provides you with all the services you need to promote a Facebook account cheaply. The following services are also among the solutions we offer for Facebook:
If you are looking for an expert-led Facebook promotion provider, PR Motion is your best choice.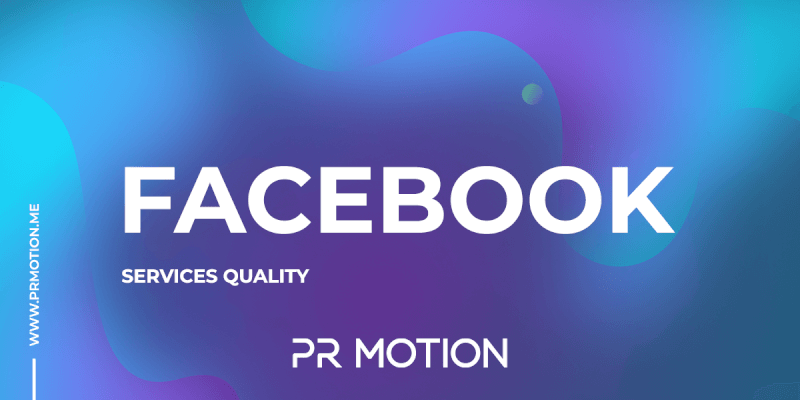 Quality of Facebook Services
With PR Motion, you are instantly visible on social media. One advantage of collaborating with us is offering various solutions in different qualities. No matter what you buy (likes, followers, etc.), we give you three kinds of quality:
Bots
Real-looking users
Real & active users.
Consider the following options if you'd like to promote your business on Facebook quickly and cost-effectively.
Bots
You can effectively manage your FB promotion through bots. It is a highly cheap way to grow a Facebook account securely. In addition to ensuring your rapid and automated business development, PR Motion is committed to your security.
Real-Looking Users
A cheap but more qualitative option for Facebook promotion is real-looking users. We provide profiles that look authentic. You'll receive well-designed profiles with good images and appropriate names.
Real & Active Facebook Users
Buying services from real and active users is the highest quality Facebook promotion service. It is genuine and sustainable and gives you the best growth potential.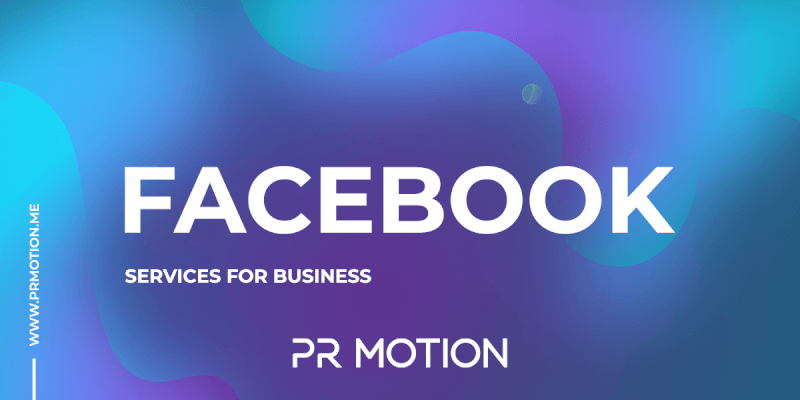 Facebook Services for Business
The final goal of every business is to sell products/services. Without a doubt, the greater your reach and the more regular customers you have, the more profits you earn. The question is how to realize this goal? One answer is to promote a business on Facebook.
PR Motion SMM panel enables you to:
Increase awareness
Get new customers
Show your existing customers you are well-quoted, liked, commented, etc.
And more
We help you take your business to the next level cheaply and efficiently.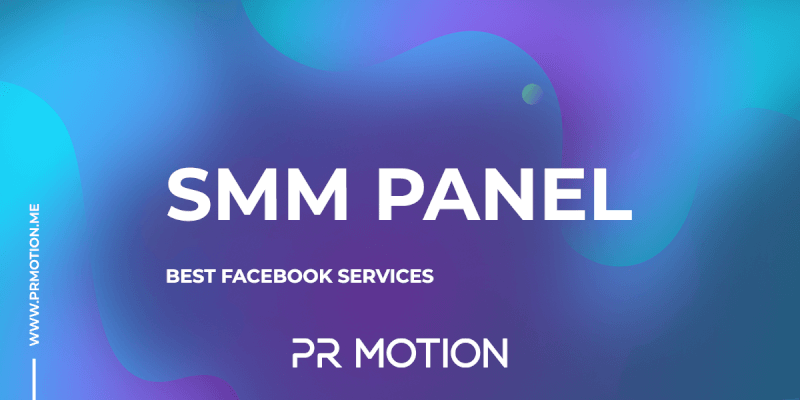 Why Should You Choose PR Motion SMM Panel
We are proud of the numerous loyal customers who continue to patronize us. We offer premium quality and the cheapest Facebook promotion solutions, and our attention to detail separates us from our competitors.
PR Motion is the best choice because of the following features:
Cheap and top quality Facebook services
Our FB promotion solutions are of the highest quality at the lowest prices. We offer our services in different types, and it is up to you to choose the level of service you receive. However, we guarantee you will get the best and most affordable service available.
PR Motion provides you with the best customer service. Our team of experts is 24/7 available to answer your questions and solve any issues that may arise.
We provide you with only non-drop services. It means you will inevitably receive what you've ordered and more but not fewer. For example, if you order 10000 likes for a Facebook promotion, you will have 10000 likes and even more.
Don't you hate limited payment options? With the PR Motion SMM panel, you choose how you would like to pay. You may choose:
VISA / Mastercard, ApplePay.
CoinBase | 0% | Bitcoin, BitcoinCash, Ethereum, LiteCoin, DAI, USD Coin.
Free-Kassa | AdvCash, Payeer, PerfectMoney, QIWI.
Note: We do not accept VISA or MC payments from the US.
We stand out in our industry because we don't stop there. We also provide:
A world-class team of experts
One-stop shopping
Organic growth
Automated process
Prompt delivery
Fast results
Strong customer support
User-friendly dashboard
Free services
And more
While we handle all the details ahead of time, you can relax and enjoy the growth of your social media platforms!
FAQs
How much does it cost to buy services for Facebook?
You can buy Facebook promotion services at very affordable costs. The best provider you can choose is PR Motion. This company provides you with the best quality and lowest prices available on the market.
Is it legal to buy Facebook followers?
Facebook's terms of service don't prohibit buying followers or other SMM panel solutions. Therefore, you can easily buy Facebook followers and enjoy your account growth.
What is a FacebookSMM panel?
Facebook SMM panels are tools that brands, agencies, or even individuals use to increase engagement on Facebook.
Which SMM Panel is best for Facebook promotion?
PR Motion is the best SMM panel available. As an expert-led, one-stop source, PR Motion is a comprehensive provider that offers the highest quality services at the lowest prices on the market.
Which is the cheapest SMM panel for Facebook promotion?
PR Motion provides you with the cheapest solutions for Facebook! This SMM panel is an old company renowned for premium quality services and low prices.