YouTube channel promotion and marketing
Efficient YouTube Channel Marketing
YouTube – one of the Top-3 web portals in the world and the best video hosting service. These guys have changed the world and created new opportunities for creative people and entrepreneurs. Billions of users watch videos on a daily basis and can become your YouTube channel audience or your customer. All you have to do is to deliver your message to these people. Are you interested to learn how to do it?
YouTube algorithms decide whether your video is to be shown to other people (Suggested / Trend) or not. It's a very complicated system and of course no one really knows how YouTube algorithms actually work. What we know for sure – these algorithms are being frequently changed and every time it becomes harder to promote video and do efficient YouTube marketing. Don't forget about high competition. Even if you are a videoblogger with many followers, your video might not get extra promoted by YouTube and will not get to Recommended. Only a few teams know how to promote a video and get subscribers and customers if you run a business.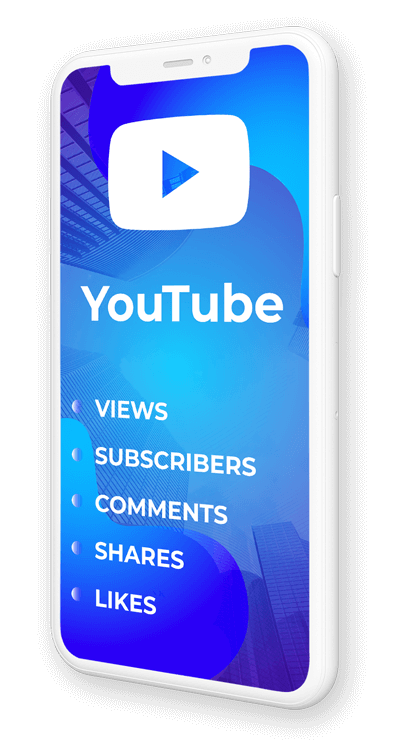 PR Motion – a top SMM panel helping its users a wide range of professional YouTube marketing services. Your goal is our goal as well, so let us help you to get:
views
subscribers
likes
dislikes
shares
comments
watch time
stream viewers
and other actions at YouTube.
How about giving your YouTube channel a boost? Regardless if your channel is new or already developed one, bumping your channel and videos is something you need. Sometimes you just need a little push and get subscribers for YouTube channel and likes, views and comments for your videos. Many projects start using such services, get more actions for their videos and become more popular than their competitors.
Your popularity depends on your actions and how you promote your videos. A step by step YouTube marketing is a good and secure way. Nevertheless you can always make things work faster and get more popular on YouTube among your colleagues and competitors. Videos having tens of thousands of views – is a key to your audience loyalty and respect.
How To Promote Your YouTube Video?
At YouTube below the player window you see:
a number of views;
a number of subscribers;
a number of Likes & Dislikes;
a number of comments.
When a visitor comes to watch your video, s/he sees this information and can make the first impression. A video with thousands of views and several hundreds of likes and comments inspires to watch it and check why people liked it so much. It is a psychological move. A YouTube bump is like a magnet for targeted audiences.
Second factor of your successful YouTube career is your channel reputation / ranking. Projects with high index have high priority "in the eyes of YouTube" and get to Suggested videos. Also in terms of YouTube SEO, they get higher place in YouTube search by keywords.
Your ranking depends on numbers of Subscribers and the numbers of videos and their popularity. Whereas your videos popularity fully depends on the numbers of views, likes, comments and shares. Mind that YouTube loves when videos are shared outside, i.e. in social networks and other webpages.
A professional YouTube promotion is an all-inclusive service. Boosting the number of subscribers is not enough – get more likes, views, comments and shares for your videos. And don't worry about any bans from YouTube. PR Motion helps you to make it right, safe and cheap.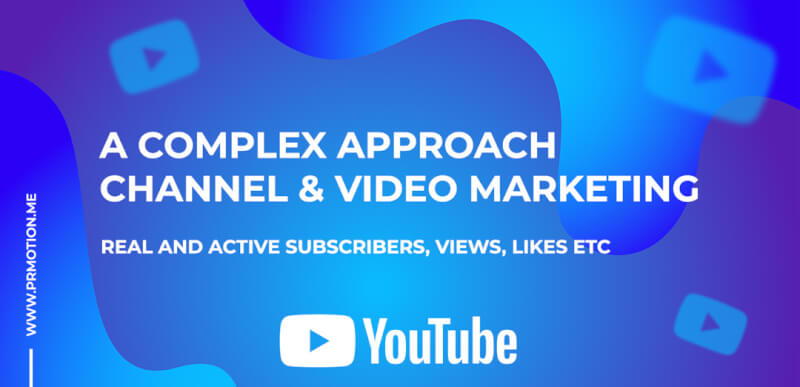 Boost your YouTube Channel & Video NOW
We offer the most efficient, cheap and secure tools to boost your YouTube channel and videos and become more popular and successful.
It's quick and safe and YouTube will not realize your bought these views, likes and other services. It is very important since low quality services can kill your channel and videos. They pay extra attention to subscribers and views.
The secret of PR Motion is a highly professional approach. We use organic traffic and Real And Active users on your videos and streams. White traffic allows to reach our common goals – a happy and successful customer, i.e. You!
We are happy to participate in developing and marketing of really interesting and talented YouTube channels and increase their rating and popularity. Every customer requires confidentiality and customized approach. We are flexible and always ready to help. Order our services and boost your YouTube right here and right now!