Instagram
2023-09-17
Instagram SMM Panel - Cheapest IG Growth Services at PR Motion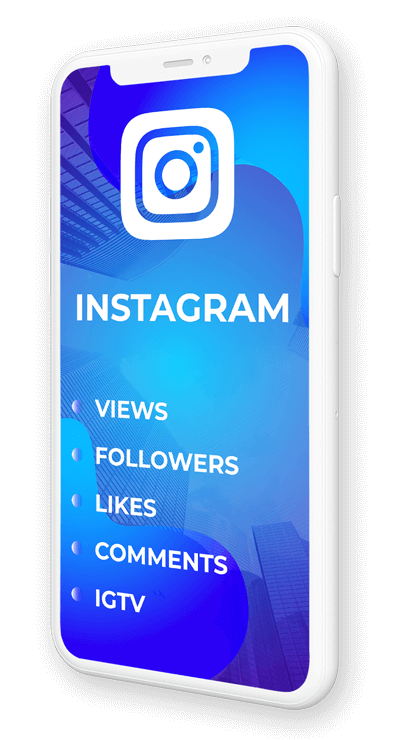 Instagram has the highest engagement rate among social media platforms. However, building engagement without an Instagram panel is just not possible. So, having worked with many Instagram accounts across the globe, we are here to help you boost your Instagram followers right away.
What are you looking for? Make a choice and take time to relax. The PR Motion Instagram SMM panel is up to the task. We have designed an easy-access board that will save you time and money. Our cheapest SMM panel for Instagram broadens your customer outreach and network access.
Best Instagram SMM Panel
Need a super-easy way to provide current and potential clients with better marketing services? You've found it! PR Motion SMM panel for Instagram has got you all covered!
PR Motion takes care of all your Instagram needs. Without a doubt, we are the most dependable Instagram panel to deliver premium quality in the market. PR Motion Instagram services incorporate: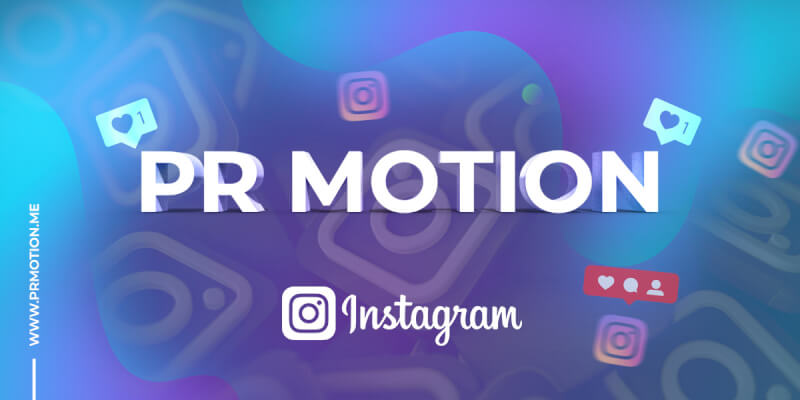 Our team also delivers your orders in no time. Request your order from our Instagram SMM panel and receive them within minutes. You can rely on us to receive top-quality and fast services to meet your needs.
Cheapest Instagram SMM Panel
The PR Motion cheap SMM panel for Instagram offers you unbeatable prices. No matter what you need: IG Views, Followers, Likes, Reels, Views, etc., we are here to help you outperform your competition as budget-friendly as possible.
We are the best at evaluating. In addition to our modest pricing, we offer superior quality services. Therefore, our customers not only pay less than others but also receive the best available services.
Promo Codes
PR Motion offers its prospective customers Promo Codes. This is a code specific to every new client to enjoy our special discounts. You can use this opportunity and team up with the most dependable Instagram panel to deliver premium quality!
Promo codes are also offered periodically. Therefore, our loyal customers can use them to add credit to their accounts.
PR Motion API System
PR Motion is an Instagram provider panel whose API system allows reseller panels to connect to ours. Hence, resellers have been provided with excellent services. We offer 24/7 support not only to companies but also to reseller websites. In this way, they can benefit from our first-class support while accessing and using our services.
Various Payment Methods
Feeling fed up with limited payment options? Take heart! You are at the right place now. PR Motion SMM panel for Instagram offers you flexible payment options. Depending on what works best for you, pick the right payment option. You may choose from:
UnitPay | 0% | VISA / Mastercard, ApplePay.
CoinBase | 0% | Bitcoin, BitcoinCash, Ethereum, LiteCoin, DAI, USD Coin.
Free-Kassa | AdvCash, Payeer, PerfectMoney, QIWI.
Note: We do not accept VISA or MC payments from the US.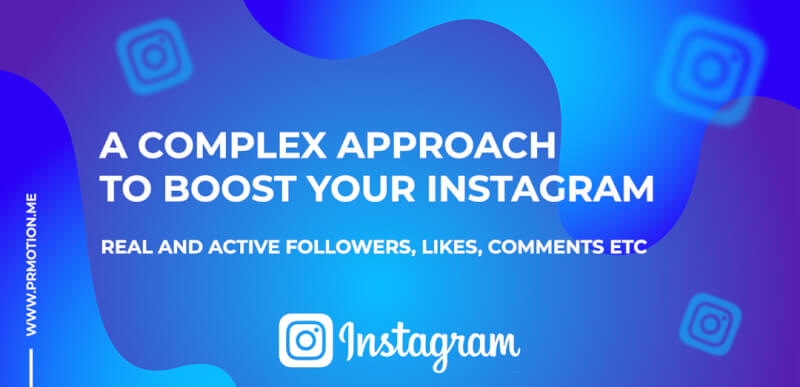 PR Motion Features
Do you still have questions about the PR Motion Instagram panel? Let's take a look at some of the unique features only we offer!
Real and premium-quality services
Refill guarantee
Unimaginable prices
User-Friendly dashboard
Secure checkout
Secure and protected panel (privacy & safety)
Customer support (24/7 customer help)
Ticket system
Free services
Super-fast delivery
FAQs
Q: What is an Instagram panel?
A: An Instagram panel is a provider that offers Instagram growth services. The primary feature of such a panel is to provide quality, fast, and cheap Instagram solutions to help you grow on the platform quickly.
Q: Which Instagram SMM panel is best?
A: Due to its high-quality and cheap services, PR Motion is in high demand among people who want to use social media platforms like Instagram. PR Motion is the best Instagram SMM panel because the company delivers fast, is honest, and doesn't sacrifice quality!
Q: Is the PR Motion Instagram panel reliable?
A: We always provide genuine Instagram SMM panel services. There is no fake since we present non-dropping services. Whenever there is a drop, let us know. Our team will make sure it is refilled instantly.
Q: Why do you provide the cheapest SMM panel for Instagram?
A: Our aim is for our customers to receive affordable exposure on this highly competitive social platform. We, therefore, provide our services at a low cost.
Q: Is it safe to use the PR Motion cheap Instagram SMM panel?
A: Absolutely! Using our cheap Instagram panel is 100% safe. As part of our commitment to our clients, we use user-friendly and safe services. Not only do we provide high-quality services, but we also have designed safe and secure payment processes.