Instagram account promotion and marketing
Efficient Instagram Marketing Strategy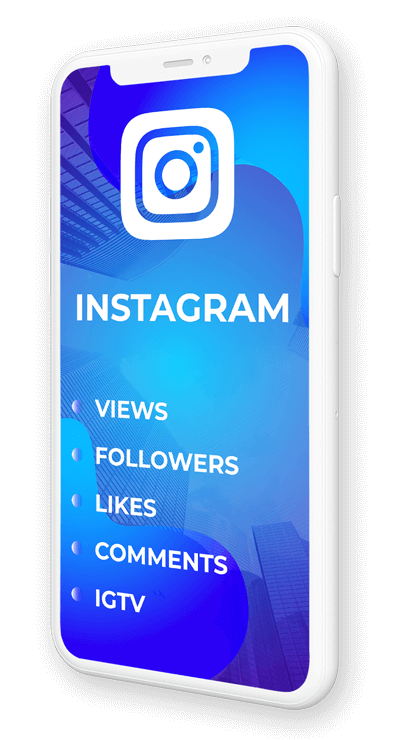 You've been running your Instagram account for many years? You do your best to do good marketing, but you grow too slow? You just have to change the strategy and get to Instagram marketing service. PR Motion SMM Panel brings you penny & highly efficient marketing tools to boost your Instagram account. The strategy we use allows us to promote your account into top positions on Instagram. We will help you to start your own business and grab people's attention to you so you become more popular. It's enough to order the service once, so you would see the difference.
Forget about the services offering you personal Instagram account promotion, when providing you either a "point promotion" or packages., e.g. only followers or monthly post likes package. PR Motion gives you a wide range of marketing services to promote your Instagram account and make you a popular blogger.
Speaking about successful account marketing on Instagram, there are three pillars we lean on. It refers to getting to Instagram top posts and Suggestions. Here are the main strategical indicators to influence your Instagram success:
followers – real people following you. Your targeted audience will realize your account is active and popular and they will follow you more likely than if you were "a slow developer";
likes – an extremely important indicator showing Instagram users' interest in your content. Post likes are able to promote both your posts and account very quickly;
comments – this indicator shows, so called Instagram audience advanced engagement. Leaving a like is good and quick, but typing a comment takes more time and shows higher interest.
But be careful. While promoting your account, pay attention to the correlation of these indicators. Take a look into your Instagram account: if you have many followers with low activity, people would realize these are face followers. Same with post likes and comments – make sure you have relatively many likes and definitely less comments than likes. Don't let the audience suspect these are not real ones.
Remember, Instagram has quite complex algorithms that can easily identify artificial activities in your account. Also the audience can be attentive and realize the nature of your followers and likes. All that can influence the overall trust of your account.
This is why it is important to use a complex approach when doing Instagram marketing. You can buy instagram followers, likes and comments if you lack them and it looks native. Nevertheless if all your indicators correlate well, but the numbers are low, you need a complex marketing approach.
Apart from above mentioned activities, i.e. followers, likes and comments, what else can be improved? Please pay attention to:
video views;
IGTV views and likes;
Instagram stories views;
photo and video saves.
Investigate your account and learn what activities you would like to have or increase. And let us help you to make it happen!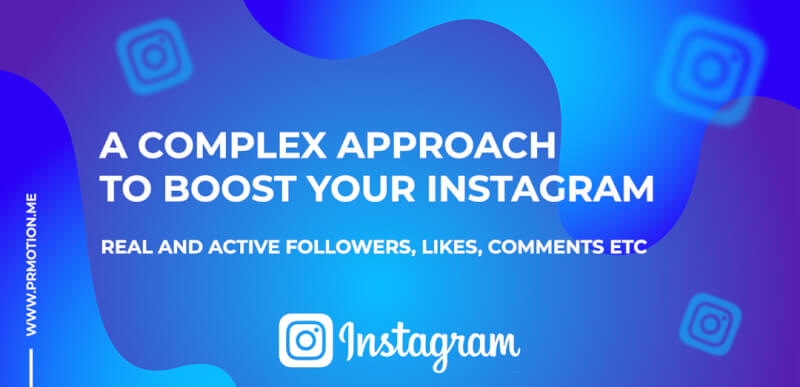 PR Motion SMM Panel – advantages
Today you can find many SMM services with different solutions and prices. If you want to get more followers, likes, views, comments on Instagram, here's why you better choose our service:
real audience – we have a large database of real Instagram users. These people will follow your account, watch and like your posts and videos, comment and share these among their friends – and finally they will make you popular on Instagram;
plan of actions / our algorithms – our users will be following you with right speed, so that Instagram algorithms have no idea that you buy followers;
our services help to get to top positions and to Recommended posts very quickly;
a wide range of services – we work with all account and help them get promoted not only on Instagram, but also in other social media;
you can ask us or do everything on your own. Our service allows you to make orders quickly and you can be sure you will get what you pay for;
you can follow us on Telegram to get the latest news and participate in promo campaigns.
Still have any questions about how to market on Instagram and boost your account? Still not sure about how to get followers and likes on Instagram? Our managers will be happy to help you to choose the right service for your needs. We realize not everyone is a marketing expert, so you can create a ticket and ask us anything. Remember, we have a common goal – boost YOUR Instagram account. So no need to wait – let's start right here and right now!