Linkedin
Followers
Real
Database 50 000
For Personal page
High quality
Likes
Guarantee
Post Likes
Database 10K
USA
Comments
Database 150
High quality
Minimal order 10
Speed <150 / day
Start 0-6 hours
2023-03-13
Buy LinkedIn Services - Top Quality - Instant Speed
LinkedIn promotion is necessary for either personal or business accounts since the platform helps you realize your dreams. Marketing is essential to selling your goods or services. The ultimate goal of any company is to make a profit, and marketing plays a crucial role in making that happen. Marketing drives sales, so many businesses would cease to exist if it weren't for it.
In addition to businesses struggling, personal accounts also try to promote their pages on LinkedIn. This is where you can reach your business goals.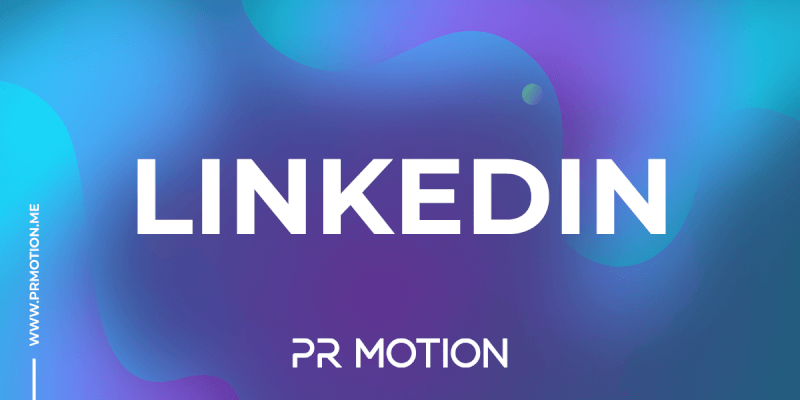 Why LinkedIn is so Important for Professionals
Adding promotion to LinkedIn is crucial because it is, without a doubt, the best business-oriented networking site. It now boasts over 500 million registered users from over 200 countries.
Creating a LinkedIn profile enables you to develop your professional brand online. In this way, you can expand your network and discover opportunities that you may not have known about otherwise.
Different reasons show that adding LinkedIn promotions will add value to your business or job search. We can, for instance, mention the following ones:
Get the chance to network with hiring managers and recruiters or professional people
Establish yourself as a knowledgeable and credible expert
Use LinkedIn to do your research
Get access to an excellent job board
Add social proof to your company or resume
Keep up with companies
Connect with LinkedIn groups
With PR Motion, not only can you buy LinkedIn services, but you also can learn how to add promotions on LinkedIn. We offer a one-stop source that responds to all your needs.
Why Buy LinkedIn Services?
When you buy LinkedIn services, you make your profile readily available to prospective employers, customers, collaborators, etc. For example, if you buy more LinkedIn followers and connections, you will benefit from:
More profile visibility
Strong influencer status
Improved search engine results
PR Motion offers elite LinkedIn promotion services that effectively connect you to your ideals on the fly. Our expert-led company helps you connect with millions of third-degree and second-degree connections.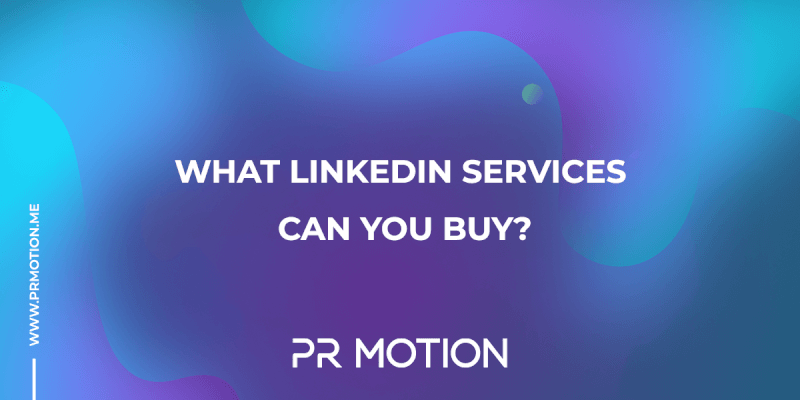 What LinkedIn Services Can You Buy?
With PR Motion, you can benefit from an extensive array of LinkedIn services. The solutions help your profile look popular, authentic, and professional, thus connecting you with your target audience.
You can buy the following services to add promotion to LinkedIn:
Buy LinkedIn Followers
If you'd like to get visible to recruiters, consumers, or partners, you have to gather more and more followers. Whatever your purpose on the platform is, buying LinkedIn followers is essential to you. PR Motion offers different packages of followers such as:
That's how you can reach your specific goals on LinkedIn.
Buy LinkedIn Likes
When users like your posts, LinkedIn shows them to more people. Therefore, you are more likely to reach a larger audience and have more chances to succeed. If you are looking for a way of LinkedIn promotion, use our following service:
Remember that your reach will increase as you buy more likes.
Buy LinkedIn Mass Message
Mass messaging your connections is a way to convey information about your skills or business. PR Motion makes sure your message reaches a large audience. So, let's start by:
This service helps you reach all of your connections in no time.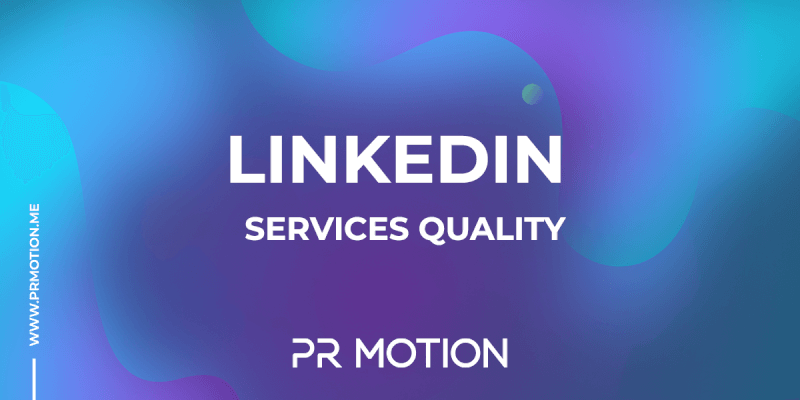 Quality of LinkedIn Services
Wish to show a promotion on LinkedIn? PR Motion gives you immediate visibility through the social network. We offer solutions in different qualities, so you can select the best one for you. Regardless of what you buy (likes, followers, etc.), we provide you with at least three types of qualities: bots, real-looking users, and Real & Active users.
If you'd like to promote on LinkedIn quickly and efficiently, choose one of the following types of services.
Bots
Your LinkedIn account will be promoted more effectively with bots. These tools manage LinkedIn promotion for you. You need not worry! We know that you want to take care of your privacy. PR Motion not only guarantees your automatic and quick growth but also safeguards your security. The highly cheap services of our bot ensure that your growth is effective and constant.
Real-Looking Users
Real-looking users is another cheap and higher quality option available to promote your LinkedIn account. PR Motion provides you with user profiles that look real. It means you will have well-designed profiles with good images and good names.
Real & Active LinkedIn Users
Another way to add and update promotions on LinkedIn is to buy services from real and active users. In terms of quality, it is the best way to grow your account. With this method, everything is genuine and sustainable.
Increase Your LinkedIn Posts Efficiency
What is your intention with LinkedIn promotion? The platform can help you find a new job, discover investment opportunities, increase your professional network, etc. Regardless of the reason, remember that efficiency is necessary.
You may ask how to increase my posts' efficiency? We have the answer for you: PR Motion SMM panel. Simply go to our website and buy LinkedIn solutions to make your posts more efficient.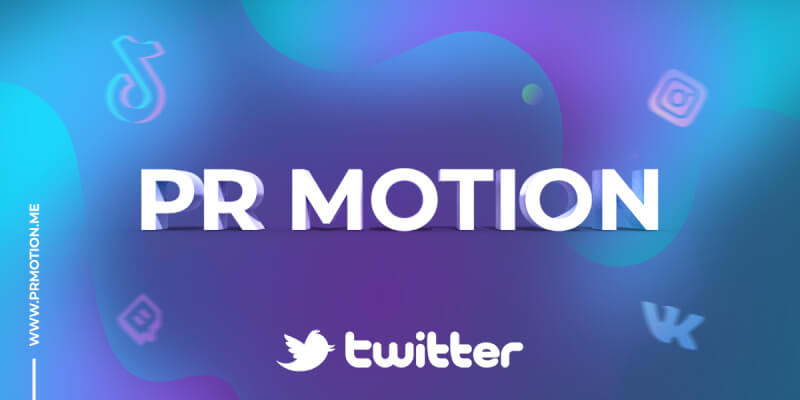 Why Choose PR Motion SMM Panel
We feel honored to have so many loyal customers who return to us time and again. We have a one-stop source old in the market, and our commitment to quality sets us apart and builds client trust.
Some of the PR Motion features include:
Cheap and premium-quality services
We offer both the highest-quality LinkedIn solutions and the lowest prices. With PR Motion, you are free to choose the quality of the service you receive; however, one thing is for sure:
Your LinkedIn promotion service is the best and cheapest one in the market.
A world-class team of experts
We are the most trusted marketing company because our world-class team of experts knows the ins and outs of every social media platform. We analyze your profile and then deliver the most effective service you require to succeed.
Are you fed up with limited payment options? Don't despair! With the PR Motion SMM panel, you can add promotions to your LinkedIn and pay in a way that works best for you. Our payment options include:
Enot | VISA / Mastercard, ApplePay, Crypto
CoinBase | 0% | Bitcoin, BitcoinCash, Ethereum, LiteCoin, DAI, USD Coin.
Free-Kassa | AdvCash, Payeer, PerfectMoney, QIWI.
Note: We do not accept VISA or MC payments from the US.
In our industry, we stand out for not stopping there. Other features we offer include:
One-stop shopping
Organic growth
Automated process
Prompt delivery
Fast results
Strong customer support
User-friendly dashboard
Refill guarantee
Free services
And more
You can relax and enjoy your social media platforms growing while we take care of all the details ahead of time!
FAQs
Can you purchase LinkedIn followers?
If you buy LinkedIn followers, you will be seen and found more often. Your new LinkedIn followers will increase your reach, improve your search, and make you more influential.
What is a LinkedIn SMM panel?
LinkedIn SMM panels provide resources that can be used by brands, agencies, or even professionals to better engage with LinkedIn users.
Is using SMM Panel legal?
The use of SMM panels and the sale of SMM services are LEGAL. So, if you want to use the power of SMM panel services, don't give up hope.
Which SMM Panel is best for LinkedIn promotion?
PR Motion, fittingly, is the best SMM panel on the web. As an expert-led, one-stop source, PR Motion is a comprehensive provider that offers the highest quality services at the lowest prices available on the market.
Which is the cheapest SMM panel for LinkedIn promotion?
PR Motion provides you with the cheapest solutions for LinkedIn! This SMM panel is an old company renowned for premium quality services and low prices.