Your Plain English Guide to TikTok Marketing
Your Plain English Guide to TikTok Marketing
2022-04-30
Planning to do TikTok marketing? The sooner you start taking advantage of TikTok for business marketing, the better. Not only is TikTok the number 7 social network today, but it is also rapidly growing at a breathtaking pace.
Stats show that in terms of consumer spending, TikTok is only second to Tinder. It means that this is a fantastic social platform to reach your potential buyers.
Some companies see TikTok as a marketing treasure trove. This is particularly true considering little interest from other businesses in marketing on TikTok.
Nevertheless, reaching prospective clients in an environment where they look forward to a fun experience requires a tailored, thoughtful approach. For a fast and effective way to meet your business goals, you should consider combining organic and paid methods.
So, let's have a closer look at how and why TikTok can help you grow a business.
What is TikTok?
TikTok is all about user experience, authenticity, and getting in touch with your audience dynamically and creatively.
It was in 2014 when the social media app Musical.ly first hit the scene among teens. Musical.ly was primarily designed for user-generated videos, which integrated popular songs with videos uploaded by users (usually called Musers).
App users typically favored it for creating lip-sync and dance videos.
As a competitor to Musical.ly, Chinese app developer ByteDance launched Douyin in 2016. The app was first available only in China but was renamed TikTok to cater to a broader international market.
With the success of lip sync videos, it only took a year for the TikTok app to reach 100 million users.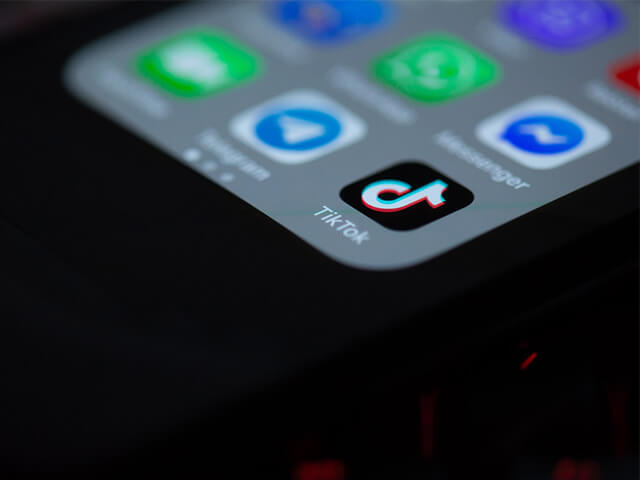 Today, widely appreciated for its popular dance videos, challenges, and lip-syncs, TikTok is a popular network for sharing videos. The platform lets its users make, watch, and share 15-second videos.
This feature makes TikTok marketing a fun and effective method.
Since its debut in 2016, TikTok has seen rapid growth. According to current figures, TikTok is home to more than 800 million active users, making it one of the top social platforms.
Is TikTok Used by Your Demographics?
It is recommended to check your target audience before getting started with marketing on TikTok.
According to TikTok reports, 80% of users belong to the 16-34 age group, which means that marketing to the elderly would not be effective. Your audiences on TikTok are generally young people!
Although TikTok is getting popular among the other age groups, the best strategy for using TikTok for business marketing is probably to focus on the right age group.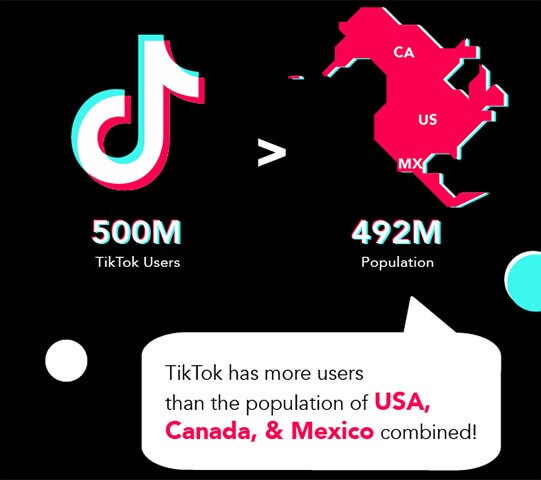 You may ask, is TikTok frustrating when trying to meet millennials over 35? In a word, No. For example, users frequently repost TikTok videos on other social networks such as Instagram and Twitter. Try it!
What do Other Stats Say?
TikTok marketing is not only about being young. All other statistics show that TikTok popularity, excluding age, is widespread. For instance:
TikTok users are 59% male and 39% female.
The app is available in 150 markets and 39 languages.
52% of TikTok fans use the iPhone and 48% use Android.
So, it seems that TikTok is a helpful platform to reach a large demographic. But, in what ways can it be advantageous?
Is TikTok Beneficial for Your Business?
Marketing on TikTok offers many opportunities for different businesses. It is not only a fun platform that your kids, nieces, and nephews cannot get enough of, but it is also a great social network for going viral.
TikTok offers businesses many benefits by practicing organic and paid ways (PR Motion cost-effective services), in particular:
Connect with a Growing Demographic on TikTok
Having over 2 billion downloads proves that the popularity of TikTok is booming and not likely to slow down anytime soon.
Since TikTok user base is increasing rapidly, you can reach large numbers of people with ease. Furthermore, video content attracts more people and goes viral faster than other platforms.
Remember that PR Motion's pocket-friendly services come into play whenever you want to achieve your audience quickly.
TikTok is Not Skill-Based
TikTok marketing, however, can intimidate certain users. You may ask: What can I do if I have a problem dancing? What if I am not a video expert?
No matter what the situation is, TikTok is accessible to everyone. Do not worry! Experience in dance or video-making is not necessary.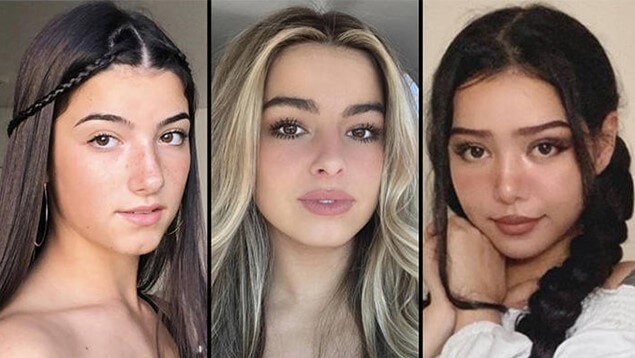 On the other hand, PR Motion enables you to reap the benefits of TikTok by assuring that your video is widely shared and is likely to go viral.
TikTok Offers International Reach
Note that TikTok users are based outside of China since Douyin is the only app used there. However, given that TikTok is used in 150 countries, viral videos can be available worldwide on the platform.
This is why we say that if you are interested in reaching international audiences abroad; select TikTok for business marketing that provides access to consumers in other countries.
Video-Marketing is Superior
Content is king in the world of online marketing. In that case, we should say that video content is the king of kings.
When it comes to TikTok marketing, it is also reasonable to assume that videos will be a popular medium for a long time to come. This is why such a large number of companies employ video for marketing purposes.
Using TikTok to promote your video content is a great idea. This is a relatively cheap and accessible way of incorporating video into your current marketing strategy if you do not currently use it.
However, you cannot enjoy the benefits of marketing on TikTok without developing a cohesive plan.
TikTok Marketing Strategy
A lot of businesses have enjoyed TikTok for business marketing. With the power of TikTok, many companies even encourage employees to upload videos at the office.
In that sense, it would be beneficial to share some tips for developing a marketing strategy on TikTok.
Know TikTok Algorithm
You should know the TikTok algorithm well if you want to successfully play on the platform. Here is a breakdown to get a better idea of what it is all about.
What is the TikTok Algorithm?
The For You page differs for every user. Why? Note that it is the algorithm that determines the videos that should show up on this page. Therefore, it is necessary to align your TikTok marketing strategy with its algorithm.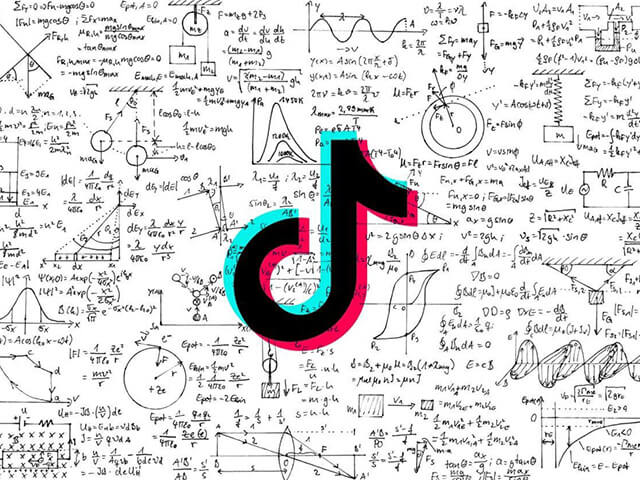 As your viewing habits and mental state change, what you see on the page may also change. Evidently, as the title indicates, the algorithm picks out the suggestions for you.
Identify Your TikTok Marketing Goals
What kind of clientele are you targeting? Before getting started with TikTok marketing, you should know your target consumers. You can use the information in the above sections to determine your audience and your goals accordingly.
Once you establish your audience and TikTok objective, your next step would be to determine which content will help you achieve it.
What Content Draws Attention on TikTok?
Dancing videos are TikTok specialty, but you also find funny videos, business tips, and trending videos. Decide on the type of content you should create based on your target audience.
Are your competitors on TikTok? If they are on the platform, an excellent way to find inspiration is to observe what your followers or rivals post.
Notice that it takes time for your videos to reach a mass audience. The good news is that buying TikTok likes, views, comments, shares, etc., from PR Motion allows you to achieve your goals much faster. Our services are not only cheap but also algorithm-friendly.
Use Relevant Hashtags
Discover which hashtags can help you connect with your audience on TikTok. The best choice is to use hashtags that resonate with your audience and receive 300,000 to 2 million views.
Hashtags on TikTok
Hashtags do have an impact on your posts and are essential to marketing on TikTok! There are three goals in using hashtags:
To assist users with discovering and sharing content.
To take part in discussions about their favorite topics.
You can also create communities using TikTok hashtags.
Remember that you should use TikTok hashtags strategically to ensure the best results.
Cross-Promote Your TikTok Content
TikTok is not the only social network where you can share videos. In your TikTok marketing strategy, you can, hence, consider sharing the videos on other social media platforms.
Be careful, however, not to share the same content across multiple social media platforms simultaneously. Let your content take off before you push it on another platform.
PR Motion services for other social media networks can also help you stand out on the platforms.
PR Motion TikTok Services
PR Motion provides businesses with cohesive TikTok services. Therefore, you can rely on our SMM panel to achieve your goals fast and cost-effectively. Want to be the king of the hill on TikTok? Try our High Quality TikTok marketing services and guarantee your success on the platform.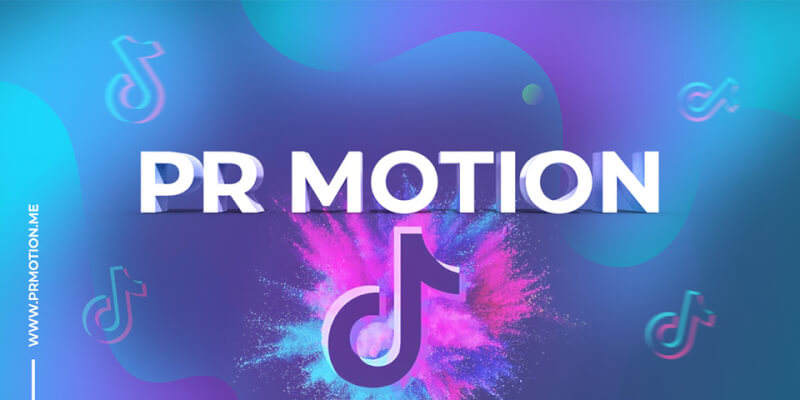 Here is a list of what PR Motion offers you to succeed on TikTok:
You may want to buy some services right now and see how PR Motion brings your business's online presence to the next level.
Bottom Line
In this blog post, we explained the essentials of TikTok marketing. Once you know TikTok and determine your audience and goals, it is time to practice the steps of your hybrid strategy.
We also noted that it is not enough to only practice organic ways. Using TikTok for business marketing should also include paid methods. PR Motion offers comprehensive services to promote your business on TikTok.
FAQs
Q: Is TikTok good for marketing?
A: TikTok still enjoys growing popularity. Moreover, TikTok marketing offers the advantage of a low level of competition, which makes it an ideal channel for marketing your brand.
Q: How is TikTok used in marketing?
A: TikTok offers competitive opportunities for reach and engagement. Because of its unique algorithm, compared to other social networks like Instagram or YouTube, TikTok makes it much easier to go viral.
Q: What is TikTok's target market?
A: Brief stats: Used in more than 150 countries, by over 1 billion users, and downloaded more than 200 million times just in the US. Thus, you should use TikTok for promoting your business since it opens the doors to a large market.
Q: Should brands use TikTok?
A: TikTok is a viable shot, particularly for entrepreneurs who want to advance their marketing to the next level. Business owners need to stay current on the latest marketing trends, technologies, and platforms. TikTok stands out among them, and it is not going anywhere.
Q: What is a TikTok trend?
A: These are the hashtags and songs TikTok combines to show trending content. You can use the Discover magnifying glass and simply choose Trends there.