TikTok Algorithm, Everything you need to know! Find Answers to all your Questions here...
TikTok Algorithm, Everything you need to know! Find Answers to all your Questions here...
2022-04-30
When you open TikTok, the first thing that greets you is the For You page. This is a highly customized page containing videos that the TikTok algorithm picks exclusively for you.
The algorithm and how it works have been a secret, because TikTok uses it to keep its audience engaged. In any case, they have revealed enough information so that we are no longer unable to hack the TikTok algorithm 2021.
We have divided this blog post into three sections, and you can learn:
What is the algorithm?
How does the TikTok algorithm work?
And how to hack it?
Therefore, you can benefit from using TikTok for viral growth after reading this article. Come take a look inside to find out what lies within!
What is the TikTok Algorithm?
The For You page allows you to successfully go viral on TikTok. Actually, if you intend to become more visible, you should appear more and more on this page.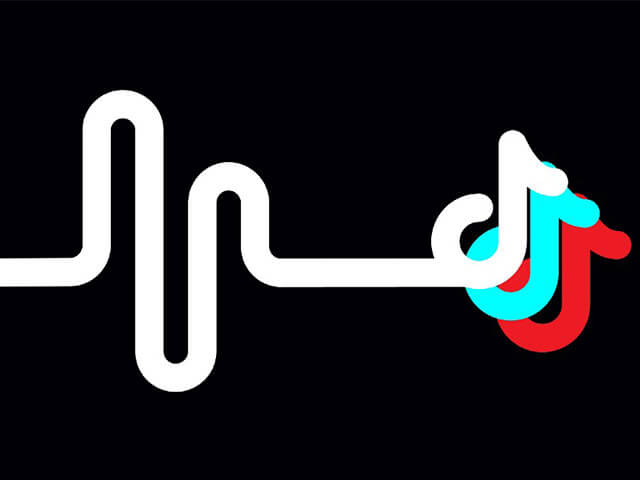 In addition, this is the TikTok algorithm that determines what videos are shown on the For You page. Therefore, you need to hack the algorithm if you wish to succeed on this page.
Note that users may not view the same videos on their For You page. Thus, you should learn how the TikTok algorithm works if you want to appear more often on the TikTok page.
How does the TikTok Algorithm Work?
The algorithm of every social network holds the key to their success. As such, it is the top-secret of the platforms. TikTok, like the other social platforms, also resists disclosing what keeps its audience delighted.
Therefore, successful content creators shared tips and suggestions on how they have been nurturing their accounts, but all of it was simply speculation.
Eventually, TikTok decided to publish their rating system for the For You page. Therefore, we know enough about how the TikTok algorithm works to help businesses play successfully on the platform.
How to Customize the For You Page
Looking to create a unique FYP (For You Page) on TikTok? Several reasons may motivate you to do so. Perhaps you want to get rid of unwanted Fortnite content. Or, you may not want to see cringe-inducing TikTokers in your area.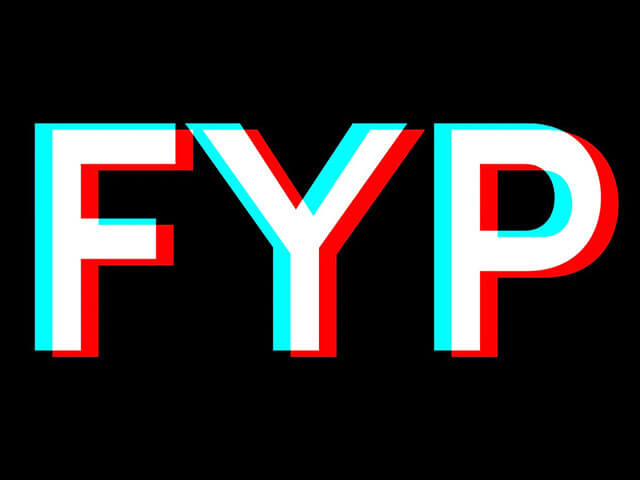 If you follow the TikTok algorithm rules, you can adjust your FYP. To restrict your view to just what you want, follow these 7 easy steps below:
Like videos: If you like a video, TikTok will show you similar ones more often.
Not interested: Select this option to tell TikTok that you are not interested in a chosen content.
Comment on videos: Commenting on videos also affects your recommendations.
Follow your favorite accounts: Videos you see on your For You are also determined by your following.
Let your friends see your preferred videos: What you share will contribute to your recommended videos.
Replay your fave videos: Replaying a video tells TikTok that you like it.
Ignore the videos you dislike: Do not engage with videos that you dislike.
What Factors Affect the TikTok Algorithm?
TikTok says video rankings are based on several factors that influence the TikTok algorithm 2021. The factors include what you are interested/not interested in as a user. This section explores some factors that TikTok asserts influence its algorithm.
Factor #1 User Interactions
The TikTok algorithm recommends videos based on how users interact with them. This includes anything that provides a hint about the user's preferred type of content.
Factor #2 Video Information
In this regard, we look at such details as:
Captions
Sounds
Hashtags
Effects
Trending topics
Did you ever see a challenge repeatedly in the recommendations section once you first viewed or searched it?
Video information signals correspond to what you typically search for on the Discover tab.
Notice that hashtags are a deciding factor when recommending videos. By watching or posting a video with a specific hashtag, you increase your chances of seeing videos with that hashtag.
Factor #3 Device and Account Settings
TikTok improves its overall performance by using these settings. They may not have the same impact as user interaction or video information but still affect what you see on the platform. Since they are based on one-time settings choices rather than active engagements.
Some of the device and account settings included in the TikTok algorithm are:
Language preference
Country setting (you may be more likely to see content from people in your own country)
Type of mobile device
Categories of interest you selected as a new user
Factor #4 Completion Rate
The TikTok algorithm considers the number of viewers who watch your videos all the way through. This is a factor that indicates audience engagement. Therefore, this will result in many more views if viewers stay with your video to the end.
How to Hack the TikTok Algorithm and Go Viral on TikTok
The best way to rank on the For You page and go viral on TikTok is to adopt a hybrid strategy. Not only does this approach help you successfully play on the platform, but it also enables you to make yourself visible rapidly.
The following tips help you get the most out of organic and paid options:
1. Hashtags are Necessary
The TikTok algorithm 2021 heavily weighs hashtags. With them, you can browse relevant materials and boost your visibility.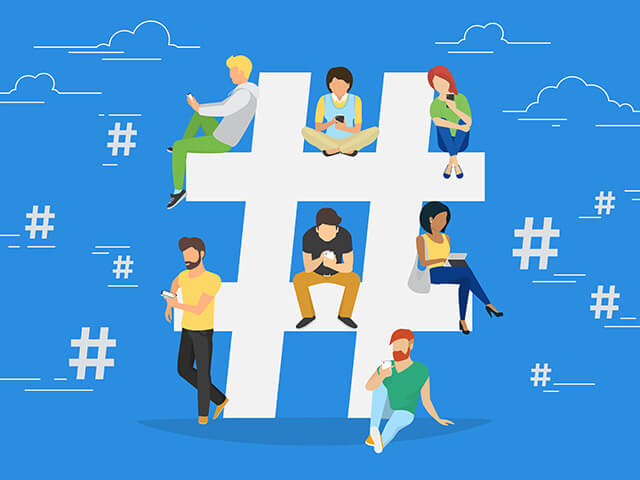 Trending Hashtags
Trending hashtags are indispensable tools that help you get discovered on TikTok. So ensure that you use hashtags and tagging such as #ForYou, #ForYouPage, or #FYP.
2. Use Captions to Hack the Algorithm
In a nutshell, TikTok captions should be short and clear since the platform limits how much you can write. For a chance to hack the TikTok algorithm, write brief captions with relevant hashtags.
We suggest that you add a CTA or ask a question towards the end of your caption. By doing so, you will increase engagement.
3. Put Sounds to Work
TikTok puts music at the top of the video rankings. A good song can boost your chances of viral success! When a sound goes viral, even a video produced years ago with its sound can gain popularity.
4. Use SMM Panels
Today, it is almost impossible to play successfully on social media without using paid services. Since the competition on TikTok is becoming increasingly challenging, it is necessary to use SMM panel services like PR Motion to reach your intended demographics.
What do SMM Panels Offer?
SMM panels provide you with just what you need to go viral on TikTok! If you intend to boost your visibility rapidly, you need to use paid services offered by such panels.
Do not be afraid of paying money! The benefits of SMM panels far outweigh the costs. They increase sales likelihoods as well as being cost-efficient.
Note that the more views, likes, shares, etc., your video receives, the more likely it will hack the TikTok algorithm. Therefore, spend a reasonable amount of money and make a lot of progress in your quest.
PR Motion TikTok Services
PR Motion provides you with the most budget-friendly prices in the market. But, this is not the end. We also offer the best quality organic services in real-time. Indeed, you can effectively hack the TikTok algorithm with PR Motion's pocket-friendly services.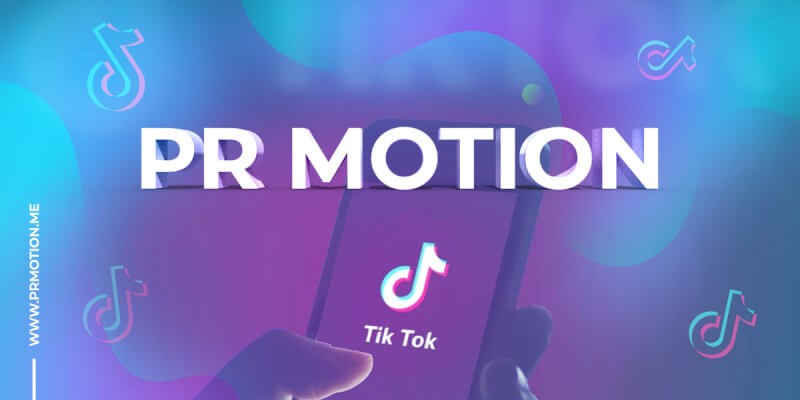 PR Motion TikTok services such as views, likes, shares, comments, etc., are all provided by real people who watch your videos to the end and present you with what you need.
Our TikTok services include all the facilities you require to go viral on TikTok:
TikTok Shares
TikTok Comments
TikTok Live stream views
TikTok Packages
Wrapping Up
We focused, in this blog post, on the TikTok algorithm. Our purpose was to introduce you to how the TikTok algorithm works and how to hack it. We proved that you have to follow a hybrid TikTok strategy to increase your chances of going viral on the platform. Remember that the PR Motion cost-effective services help you reach your goal in no time.
FAQs
Q: What is the TikTok algorithm?
A: The TikTok algorithm is responsible for suggesting videos that show up on your For You page.
Q: How does the TikTok algorithm work?
A: The TikTok algorithm decides what videos populate the user's "For You" page. It tracks your viewing time whether or not you share or like the videos.
Q: How do you beat the TikTok algorithm?
A: There are different practices to achieve this goal. You need to create engaging videos, use the right hashtags, write captivating captions, put sounds to work, etc. However, you should also empower your posts with PR Motion efficient services to hack the algorithm quickly and effectively.
Q: How long does the TikTok algorithm take to work?
A: Within less than two hours, TikTok had fully gathered our accounts' interests. A few were discovered in less than forty minutes.
Q: Is 1000 views on TikTok good?
A: You have a mid-tier account if your videos receive 1000-3000 views. A video that receives 10,000+ views means you've got a top-tier account. In short, the more views you receive, the better results you see.
Inspirations: