A Beginner's Guide on Social Media Marketing
A Beginner's Guide on Social Media Marketing
2022-04-30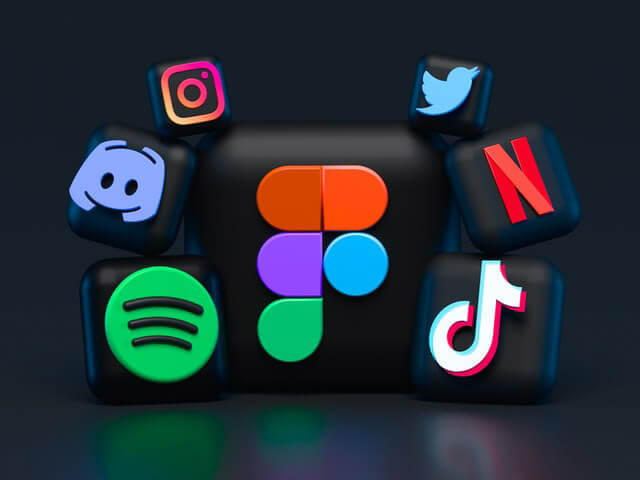 Social media marketing means engaging your audience through social media platforms to promote your brand, drive sales, and enhance website traffic. The following are all aspects of this process:

Posting unique content on your social media profiles
Giving your fans and followers what they desire
Analyzing your results
Advertising on social media
There are also SMM panels that provide you with efficient services to grow on social media rapidly. They play an essential part in every business SMM strategy.
The approaches to SMM include organic ways and paid ways, each one of which has its benefits. However, you should use SMM panel services if you want to promote quickly on social media.
In this article, we introduce you to all the necessary aspects of social media marketing. Read on to find out what SMM is and how you should promote your social media presence.
What is Social Media Marketing (SMM)?
The term SMM describes how you can apply social media to market a product or service. SMM allows businesses to interact with their current clients and expand their market while developing their preferred culture, purpose, or massage.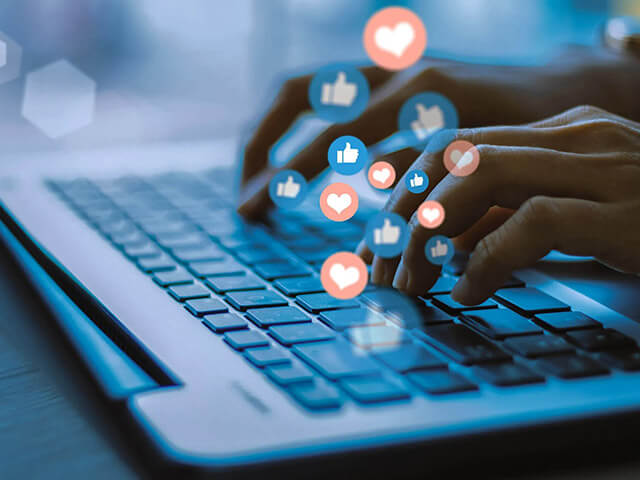 SMM is the process you use to market your business and products through social media platforms such as Facebook, Twitter, Instagram, TikTok, LinkedIn, etc. To drive conversions and brand awareness, make sure you have optimized the content for the platform on which it's been shared.

So, the key findings so far are:
What is social media marketing? It is all about showcasing brand products and services through social media platforms.
SMM empowers businesses to interact with their current clients and attract new ones while highlighting their culture, purpose, or massage.
Many platforms can be used for social media marketing, including Facebook, Twitter, Instagram, etc.
In the following sections, you learn more about the importance of SMM and how they can help you build a successful business.
Why is Social Media Marketing Important Today?
Nowadays, the sooner you accept social media as a core marketing device, the more likely you succeed. Otherwise, you will lose ground.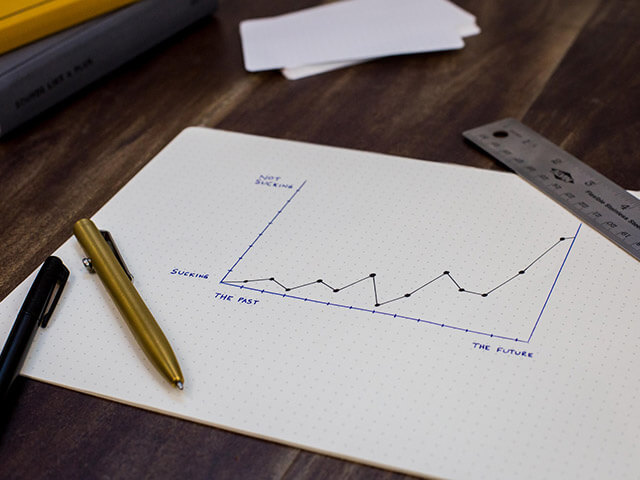 There are various reasons why SMM is important; here are 5 major ones:
Low-Cost Solution
Advertising through social media is the most budget-friendly option. All of the major social networks allow you to create an account and register for free.
There are also cheap SMM panels that provide services to promote your social media presence rapidly. The cost-effectiveness of social media marketing helps you receive a better ROI and keep more money for other expenses.
Improved Client Fulfillment
Today, networking and communication rely heavily on social media. By using these platforms, you can create a better image of your brand. For instance, SMM is partly about showing humanity. Therefore, those who value their clients will be viewed favorably.
Enhance Brand Awareness
People will not buy your products or services unless they know and trust you. Every business has its own story, and social media platforms are the ideal place to share it.
Why and how you provide your specific products/services while updating followers on client and employee experiences.
Improved Traffic
As you share your ad content via social media, you encourage users to visit your website for more information. Therefore, social media helps you drive your website traffic. Your inbound traffic and conversion rates will grow thanks to good content.
Know Your Competitors
All business profiles on social media are public; thus, you can research your competitors and discover their strategies to attract people. Social media marketing allows you to see what content they share and determine which posts perform well.
How Can Social Media Marketing Help You?
As we speak, a large number of people are using social media. Checking out social media on smartphones is the first thing in the morning for many people and the last thing in the evening they do. Your business can, thus, benefit a lot from this popularity:
Build community: You can quickly create a community. You should create compelling content so that loyal customers share it with the rest of the world.
Customer loyalty: It takes time to develop loyal customers. SMM is a faster and easier way to establish trust, however.
Multichannel marketing: Social media posts enable you to spread your message across multiple channels. They give you another way to stay in touch with your customers everywhere.
Easy to assess your performance: Social media marketing helps businesses easily and quickly evaluate whether or not their strategies were successful.
Going viral: Social media plays a significant role in viral marketing. There is no doubt that most viral ads are shared on social media.
Organic Social Media Marketing: Ways to Grow Organically
As far as SMM is concerned, organic means free. When we say free, we refer to the marketing methods that do not require financial investments.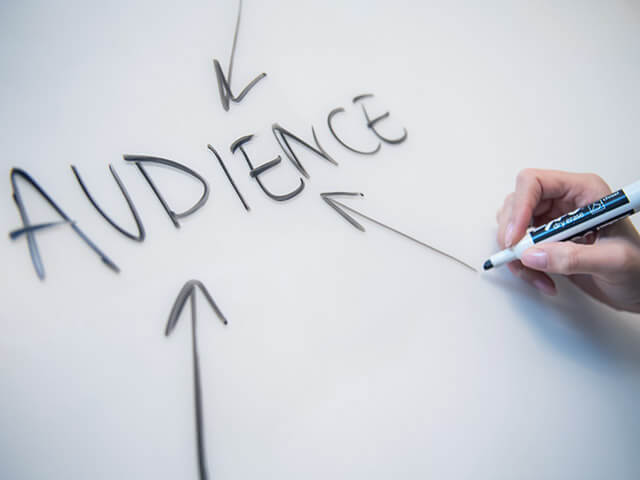 While organic methods do not cost a penny to use, they still cost you time - your time or that of a specialist that you hire to handle social media for you.

In this section, you will become familiar with some organic ways to grow your social media:
Find Partners to Reach More People
Develop a social media campaign in collaboration with a complementary business. Join your efforts to create content and make it available to your followers.
Follow Your Competitors Followers
One of the best social media marketing tactics is to follow the followers of your rivals. The method is most effective on Instagram and Twitter.
Encourage Followers to Tag Their Friends
There are many mutual interests between your followers and their friends. This means their friends will be more inclined to consider your brand than other people.
Encourage Offline Clients to Follow You
You should think about how you can motivate offline shoppers to join online as well. Encourage real-life customers to follow your brand on social media whenever they get in touch with you.
Keep Hashtags Relevant

SMM is, to some degree, a presence on hot topics. If you use relevant hashtags, your posts will appear in trending topics. Remember that trending hashtags allow you to reach non-followers interested in the trending topic.
Social Media Strategy
A social media strategy outlines the following points:
Your social media marketing objectives
Tactics you employ to accomplish them
Metrics you will apply to assess your journey
Your strategy should incorporate your current and future account and clearly defined goals depending on the platform.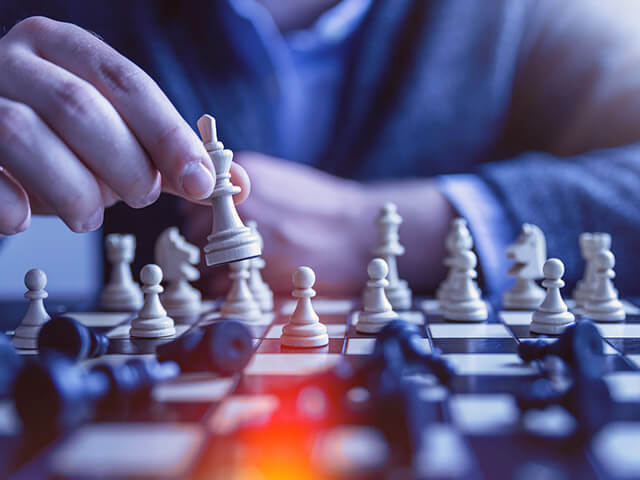 Eventually, your SMM plan should define your team responsibilities and reporting schedule.

Importance of Social Listening
According to SproutSocial, social listening is about monitoring discussions about particular subjects, keywords, hashtags, brands, and so on. It also includes finding ways to engage audiences.
Your social media marketing strategy is incomplete without social listening, as it provides knowledge about:
The audience you serve
The industry in which you operate
Your contestants
Your content
Different Social Media Platforms for Diverse Business Types
There are various social media platforms that you can use to grow your business. You should choose the right platform based on your business and goals. Here, we present the most popular and efficient platforms to you.
Facebook
Facebook comes to mind immediately upon hearing the term social media because it is the most popular social network by far. Practically, every business can find a market on Facebook due to its massive reach and diverse demographics.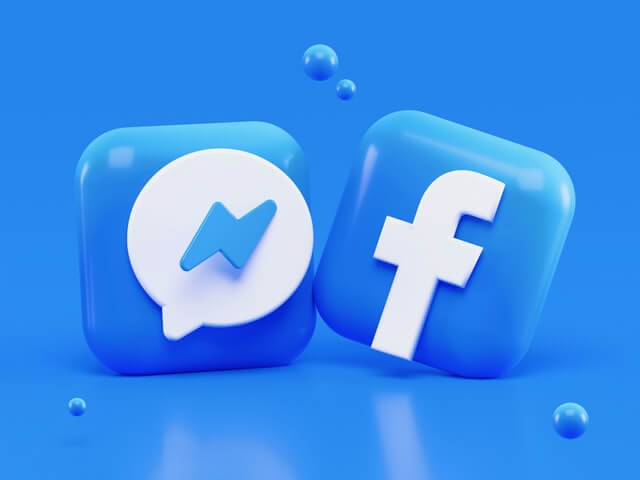 No matter what your social media marketing goal is: brand recognition, sales leads, conversions, or etc., Facebook is an indispensable tool.
YouTube
Video content seems to grow in popularity, so promoting your YouTube presence should be a priority. YouTube is also a visual-based platform. Furthermore, it gives you access to the Google ads platform. When it comes to YouTube ads, this can work in your favor.
Instagram
Share visually eye-catching content on Instagram if you want to use it effectively. Additionally, Instagram stories offer you a chance to publish short videos to engage your audience and give your brand a personal touch.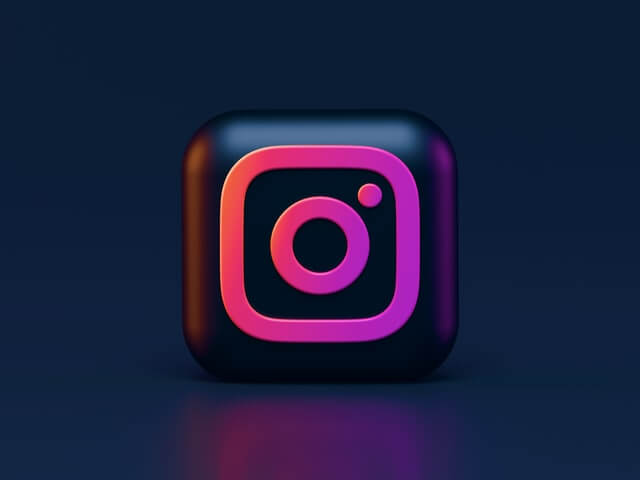 If you follow a suitable SMM strategy on Instagram, you can always find new ways to engage your clients.

Twitter
Twitter is another important platform you should take into account while designing your social media marketing strategy. The most popular content on Twitter is images and infographics.
You can also catch an eye with short videos while your audience scrolls through their feeds. Twitter began using hashtags to let users follow specific topics.
Advantages of Social Media Marketing
Since so many people use social media profiles, SMM offers an excellent chance to attract new customers. However, the benefits of social media may concern you.
These advantages of social media include:
Reaching new audiences
Direct contact with your audience
Creating organic content
Access to paid SMM services
Developing your brand
Evaluating your achievements
Getting free access to social media networks
Producing viral content
Discovering valuable insights
SMM tips and Best Practices
What steps are needed to establish or improve the presence of your business? You will not see your desired results without a firm social media marketing strategy backed by accurate data.
You can make social media more business-friendly by following these tips.
Make sure you understand your target audience
Select the right network
Design a solid plan
Monitor discussions related to your industry
Determine your social media tone
React to all comments
Put the right tools to work
Schedule your posting time based on data
Social Media Marketing Types Divided by the Social Platform
As you guess correctly, there are different types of social media. Therefore, you should follow an SMM strategy that matches your chosen platform. Thanks to the diversity of different platforms, marketing is no longer out of reach, all you should do is to find the best set of online media and start promoting your business.
Instagram marketing
Instagram is an image-sharing and massaging platform. SproutSocial indicates that with 65% of Instagram trending posts containing products, the platform becomes highly business-related.
Additionally, Instagram is a suitable platform for improving user engagement and motivating customers.
Facebook marketing
As a social networking platform, Facebook requires a specific social media marketing plan. Despite being the most common platform throughout the world, Facebook is diverse in its demographics.
People from any location, any age group, and with any income level use this platform. It is for this reason that Facebook is both a social and professional networking platform. Due to the wide range of audiences, Facebook has become a pot of gold for marketers.
TikTok marketing
Having a young demographic, TikTok is the right place for those manufacturing products for young adults. Nevertheless, TikTok now attracts a larger audience. Statista reports that 38% of US TikTok users are over 30 years of age.
YouTube marketing
YouTube is not only home to your audience but is also the second-largest search engine. As a result, YouTube can increase your SEO and brand recognition. Marketers can use YouTube to develop original content that viewers can consume and share easily.
LinkedIn marketing
LinkedIn requires a different social media marketing plan. You are dealing with industry experts on LinkedIn. Therefore, match your posts to this environment.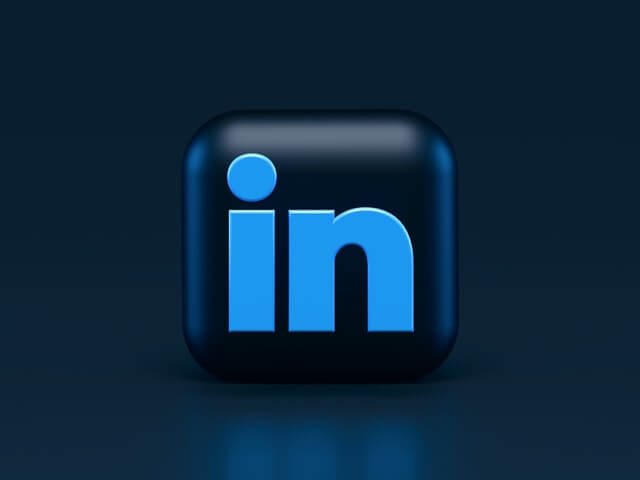 LinkedIn, unlike other sites offering a range of content, is industry-specific. By providing the possibility to get in touch with CEOs and executives, LinkedIn is social networking at its purest level.
Twitter marketing
Twitter is another social networking platform. Twitter uses a short format to deliver content and updates, allowing users to connect with anyone in a snap. Twitter isn't all 140 characters, however: it can be a powerful mobile marketing tool.
Paid Social Media Marketing, When SMM Panels Come into Play
Paid SMM services result in more likes, engagements, comments, fans, and followers on your social media accounts. Indeed, with the help of a comprehensive SMM panel like PR Motion, you can manage your social media marketing effectively.
It is the ideal way to bring in more traffic to your site for a minimal cost. The more traffic you receive, the more sales, the more revenue, and the more online presence you enjoy. This is how PR Motion comes into play to make your SMM work as effectively as possible.
Social Media Marketing Panel
Organic social media reach has indeed decreased in recent years. This is because marketers are relying on paid social media. The PR Motion panel better enables you to reach your target market at the ideal times.
The PR Motion services provide you with the following benefits:
Improved understanding of consumers
Higher chances to reach your target audience
Improved content visibility
Increased brand awareness
Enhances brand credibility
Best-quality traffic
Optimal conversion rate
Better traffic flow
Powerful social presence
Low marketing expenses
You can make a much more efficient marketing plan by investing the right amount of money in social media marketing panels.
PR Motion Services
According to an original report, 73% of business owners use social media channels for promoting their operations. Do you see yourself among them? If so, PR Motion is here to support you wherever and whenever you need it.
PR Motion SMM panel provides you with the most complete services. We cover almost all social media platforms, so all businesses can rely on us to grow their social media presence. The following are some of our services.
Instagram Marketing Panel
Instagram is one of the most popular platforms across the world. Therefore, the limits of the PR Motion marketing services hit the borders of the platform resources.
We offer services such as:
Likes
Followers
Views
IGTV
Comments
Stories Views
Saves
Reels
YouTube Marketing Panel
As a social media platform and a commonly used search engine, YouTube has unlimited advantages for your online presence. Therefore, you need to pay close attention to YouTube when you outline your social media marketing strategy.
Remember that the PR Motion complete services play a crucial part in your quick promotion on YouTube:
Views
Subscribers
Likes
Dislikes
Shares
Comments
Watch time
Comment Likes
Stream Viewers
TikTok Marketing Panel
TikTok is well-known as the favorite platform of young adults. They claim, however, to have improved their demographics. Nonetheless, TikTok offers plenty of opportunities to reach your market, especially if your target audience is young adults.
PR Motion panel suggests complete services for TikTok as well:
Packages
Views
Likes
Followers
Comments
Shares
Live Stream
Facebook Marketing Panel
Facebook is the most commonly used social media platform. This platform allows you to achieve your earning dreams by assisting you with reaching millions of audiences.
Here are the PR Motion SMM services for Facebook:
Followers
Page Likes
Post Likes
Comments
Views
Stream
Rating
Events
Share
PR Motion Services on Other Platform
Are you or do you use other social media platforms? PR Motion's SMM services do not leave you in the dark. We also offer comprehensive social media marketing services for the following platforms:
Clubhouse
Telegram
VK.com
SoundCloud
Reviews
Web Traffic
LinkedIn
Twitch
Yandex Zen
Discord
Reddit
Shazam
Whatever your goals are, the PR Motion SMM is the right choice to reach them.
Bottom Line
As discussed in this article, social media marketing is a powerful tool that should become a part of your marketing strategy. Organic ways can help you promote your social presence. However, organic methods turn your achieving desired results into a time-consuming and frustrating process.
Nonetheless, there is nothing to worry about when PR Motion social media marketing services come into play. As your SMM is missing something without paid services, we recommend using our comprehensive services. PR Motion comes in handy whenever and wherever you need help.
FAQs
Q: What is precisely social media marketing?
A: SMM is to engage your followers via social media platforms. Its final goal is to promote brand awareness, increase sales, and enhance website traffic.
Q: How do I do social media marketing?
A: To practice an effective SMM, you need a suitable social media strategy. Remember that your plan has to include both organic and paid ways.
Q: Which social media platform is best for marketing?
A: It depends on your business and goals. Every single platform has its unique features; for example, although Facebook and Twitter have some things in common, they differ in some others.
Q: What is the best social media for business?
A: The best social media is the one that best matches your business needs.
Q: What does social media marketing do?
A: Social media marketing helps you in many ways to grow your business.