Black Friday at PR Motion: Your Superpower in the World of SMM!
Black Friday at PR Motion: Your Superpower in the World of SMM!
2023-11-08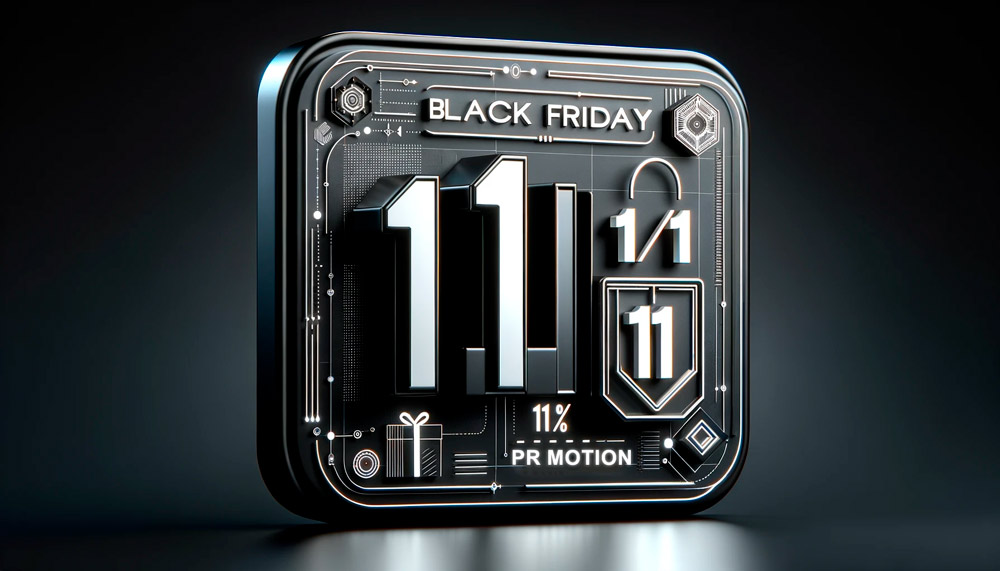 Welcome Black Friday with PR Motion – your reliable partner in the realm of social media! While competitors are dreaming of popularity, we offer you a unique opportunity to accelerate your growth and strengthen your influence.
11% Bonus – Your Well-Deserved Reward
11.11 is not just a number, it's a symbol of your success. Top up your balance by 500 rubles and receive a whole 11% bonus on your account! This is our way of saying thank you for trusting PR Motion's quality services. But wait. Why settle for one promo code when you can have two!
11friday23 – 11% bonus from 10$ 🎁
09friday23 – 9% bonus from 10$ 🎁
Both promo codes are valid until November 12, 2023, 00:00. There's still time, but hurry up – top up your balance right now.
The Quality That's Talked About
Don't chase quantity, choose quality. Our clients – bloggers, info-businessmen, and companies have already experienced the advantages of quality boosting. They've achieved organic growth, increased sales, and an active audience. Join them!
Safety Comes First
We know how important the security of your account is. With PR Motion, you need not fear blocks – our promotion methods are absolutely safe.
Support That's Always There
Our clients thank us not just for results, but also for support. Our team is always in touch, ready to assist you at every stage of promotion.
Deals You Can't Miss
Look for services marked "Special Offer 🔥" and take advantage of the most attractive deals in the market. Instagram likes, YouTube views – we do everything to make you stand out.
The Path to Success Starts Here
Don't miss your chance to become more popular right now. Visit our website, top up your balance, and start your journey to the peaks of SMM with PR Motion.
Only on 11.11, your bonus is 11%. Your success awaits you!