How to Grow on Instagram
2021-09-20
In addition to its billion monthly active users, Instagram hosts 500 million daily stories, making it the perfect venue to build an engaged community. Since an active community plays the most significant role in business promotion, all you need is simply to discover how to grow on Instagram.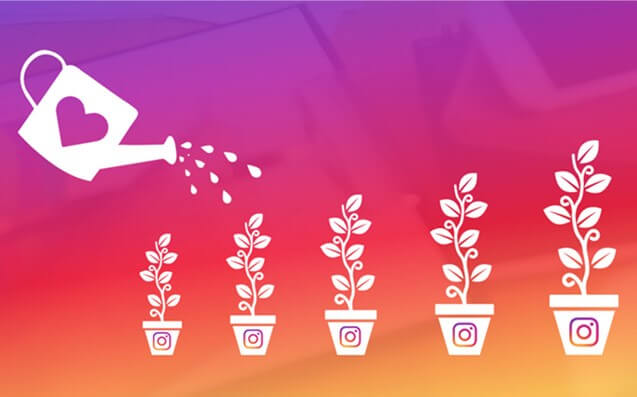 The larger the Instagram community you serve, the more opportunities you have to build potential clients. Therefore, learning how to grow your Instagram account is a must.
There are two effective methods to grow an Instagram account:
Discover these two practical methods that can be used for this purpose as you read on.
Organic Tips to Grow on Instagram
If you haven't been getting the attention you'd like on Instagram, perhaps you should consider readjusting your strategies. In this section, we provide you with five fundamental tips on how to grow on Instagram organically.
1. Write a Captivating Instagram bio
Start to grow your Instagram by creating a compelling bio since people see them before looking through your posts.
The audience should get a good sense of your work and values by looking at your bio. Remember that you have a limited amount of space (only 150 characters), so make the most of it.
2. Present Your Instagram on Every Platform
It's impossible to grow your Instagram account unless you make it public. So, you should develop the traffic to your Instagram account by connecting it to everywhere (your website and other social media platforms).
3. Select the Best Posting Time
When it comes to the best posting time, there is no universal solution. Although there is a close relationship between the time you post and the way you grow on Instagram. However, it is possible to work out the perfect times for your followers.
For this purpose, it would be worthwhile to check your Instagram analytics to ascertain when your followers are most engaged.
4. Use Relevant Hashtags
Practice the right hashtags if you want to grow your Instagram following. Using hashtags can help you build a community of followers. Thus, focus on hashtags that your end followers are more prone to check.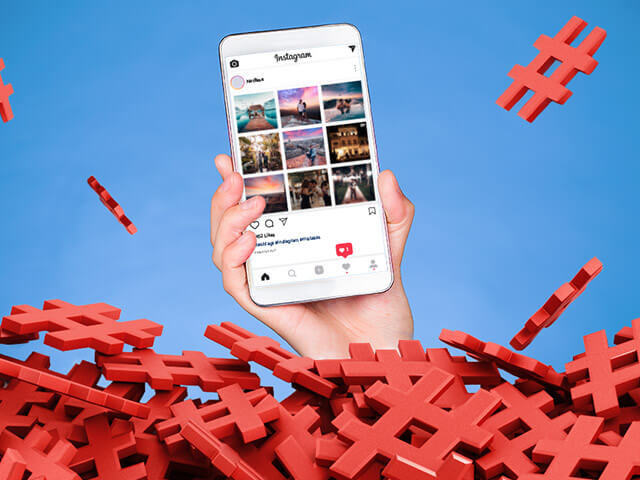 5. Take Advantage of Interactive Stories
Instagram Stories include polling stickers, which increase engagement. As a result, you can more easily grow an Instagram account because visitors to your posts will become more engaged.
How to Grow Your Instagram Followers Quickly?
With the aforementioned organic methods, you will, without a doubt, increase the number of your Instagram followers. However, to grow on Instagram speedily and successfully, you should use paid methods.
Develop Your Instagram Followers with PR Motion
PR Motion provides you with all kinds of support to grow an Instagram account. For instance, with the help of buying followers, you can appear more influential among potential competitors and those interested in you.
Therefore, you can purchase followers from PR Motion to achieve a better position to gain even more followers. In short, it allows you to grow your Instagram followers.
Are you new to Instagram? In this case, you have a clear understanding of how tough it can be to build credibility without having followers.
The more you acquire followers from PR Motion, the more opportunity you have to succeed. We provide you with cheap and effective services to help you grow on Instagram quickly and with a fair investment.
On the other hand, when you acquire regular Instagram followers from PR Motion, your growth in followers will appear organic. More followers will make your account look credible, and it will just grow faster!
Instagram SMM Services
Continually posting on Instagram without seeing immediate results can become frustrating. This is when PR Motion SMM services come to savior. Our SMM Panel is the cheapest and best quality option for influencers, agencies, and businesses to grow an Instagram account.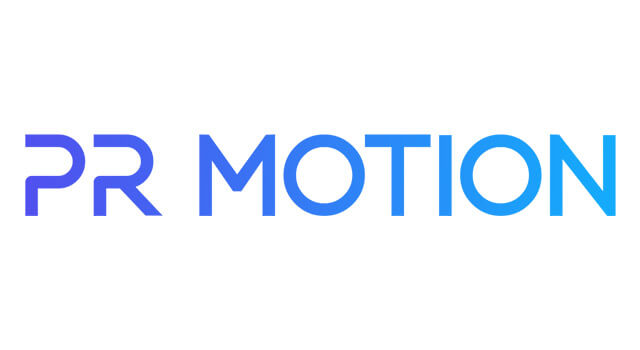 With PR Motion SMM services, you can reach a broader audience on Instagram and drive traffic to your website. Furthermore, you will receive metrics that manifest social proof.
Additionally, we help you improve your search engine ranking so that potential customers will find your brand through searches for similar content. It supports you to grow on Instagram to accomplish your goals.
PR Motion Instagram Services
Growing your Instagram account with PR Motion tailored marketing services is a breeze. When you can receive a wide range of best quality services, you no longer rely solely on limited services that offer, for instance, followers or post likes.
If you want to grow an Instagram account, PR Motion provides the following:
Real Followers
PR Motion provides you with real Instagram followers so that the audience accepts your account is active and affirmed. The more followers you have, the more credible your Instagram account looks. If you want to build credibility, you have to attract lots of followers.
Likes
PR Motion offers you the like service. Naturally, the more likes your posts receive, the faster you'll grow on Instagram. We offer to buy Instagram likes to your posts.
Comments
Your post's comments suggest that the audience finds it intriguing enough to take the time to comment on it. The PR Motion services help you send a signal to Instagram saying that your account is engaging.
In addition to the above advantages, PR Motion provides you with the following services as well:
Views
IGTV Views
Stories Views
Saves
Reels
With the help of the PR Motion comprehensive services, you'll have the potential and capability to grow your Instagram.
Bottom Line
In this article, we indicated some of the most practical ways to grow an Instagram account. It is true that to grow on Instagram, you should not only apply organic social media marketing tactics but also spend the right amount of money.
PR Motion is the place where you can come for help to grow your Instagram account. You will receive the best quality services such as followers, likes, comments, views, etc.
FAQ
Q: What are the best ways to grow an Instagram account in 2021?
A: Read this article to find the best ways to grow your Instagram. Also, visit our Instagram account promotion and marketing page. You can get the best quality services at the fastest possible speed.
Q: How to grow on Instagram quickly?
A: If you want to grow your Instagram account, you should increase your credibility and popularity. PR Motion SSM services such as followers, likes, comments, etc., are the fastest way to attract more and more people.
Q: Why does my Instagram not grow?

A: We can give you some pointers:
Use proper hashtags
Share relevant and engaging content
Post consistently
Enhance your credibility by boosting your followers, likes, comments, etc.