How to add funds using your VISA / MasterCard
How to add funds using your VISA / MasterCard
2023-03-21
We provide several options how you can add funds on PR Motion SMM Panel, such as:
VISA / Mastercard
Bitcoin, Litecoin, Ethereum, BitcoinCash
PerfectMoney
Payeer
Nevertheless we notice that some VISA / Mastercards are rejected by our partners payment gateways and people can not deposit funds. Also some people ask for specific crypto they want to pay us with, e.g. USDT TRC20 and others. Luckily we know how to kill both birds with one stone.
One of the most efficient ways how to buy Bitcoin or anyother cryptocurrency is to make an account on crypto exchange (e.g. Huobi) and get able to exchange whatever coin. Once you have an account and you are verified, it's easy and cheap to make any exchange operations. But if you want to buy crypto by card and add funds to your Balance right here and right now, we receommend to use a special service for buying Bitcoin and other cryptocurrencies.
If you goodle "Buy crypto with credit card no kyc" you will get many services, but be aware of scam. We recommend to use one of the most trustworthy services – Moonpay.com.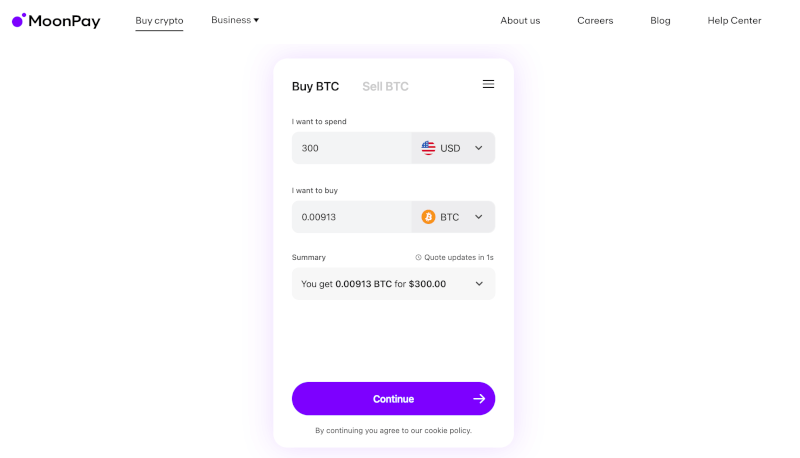 It allows you to buy different cryptocurrencies instantly and we recommend to trade USDT. Click on BTC ("I want to buy" section) and choose USDT TRC20.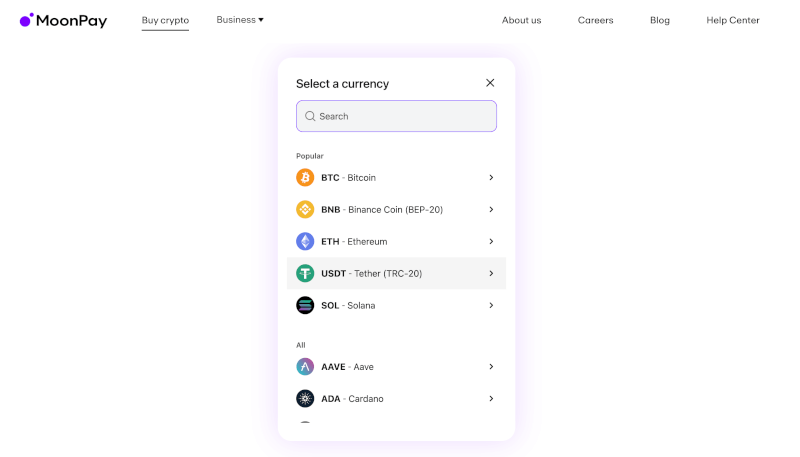 You will be given a sum you get. Then click on Continue button.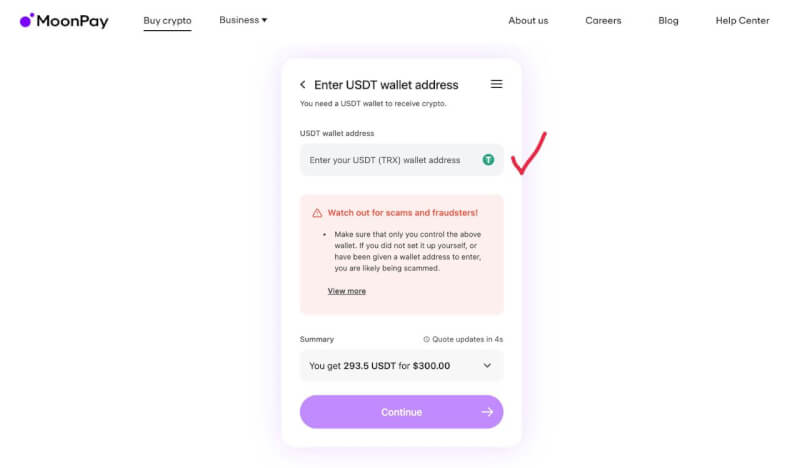 Here you will be asked to insert your wallet. Please put (copy/paste ONLY) our wallet – TGXJTwjm2Fq3hsdTABQJsWP4hSof3h7M2g. Minimum deposit amount is 30$ on your balance ("You get" section). Double check it's correct and click on Continue.
Then you will be asked to go through very easy verification (email and some basic details. Depending on sum you can be asked to get through advanced verification, so called KYC (Know Your Customer). This is why we recommend to add not more than 300 USD or even slightly less.
You may want to use not USDT TRC20, but other cryptocurrency. Here are some of our wallets you can use to send us funds to get them on your PR Motion account:
Bitcoin – 12QbhFaXtGEp36ohdmAAC8QHdwUiBq2wMf
Ethereum – 0x75246c8db261a27574cad0869b61a18fc609f4b4

USDC – 0x75246c8db261a27574cad0869b61a18fc609f4b4

BNB (Bep20 network) – 0xf427cd280b9846a0f3ba429ab4b3ac81d485f10d

HUSD (HEC0, Huobi network) – 0x75246c8db261a27574cad0869b61a18fc609f4b4
Please contact us, if you want to use different coin. And obligatory write us a ticket after the funds sent. We will check and add them to your account.