How to Get More Google Maps Reviews?
How to Get More Google Maps Reviews?
2022-05-04
Knowing how to get more Google reviews is an efficient way to boost your brand's reputation in the marketplace. Over 92% of shoppers look at customer reviews before buying everyday items.
No matter what sector you are active in, most new customers browse for a reliable company online. Developing an eye-catching online presence is, therefore, essential to capture these potential clients.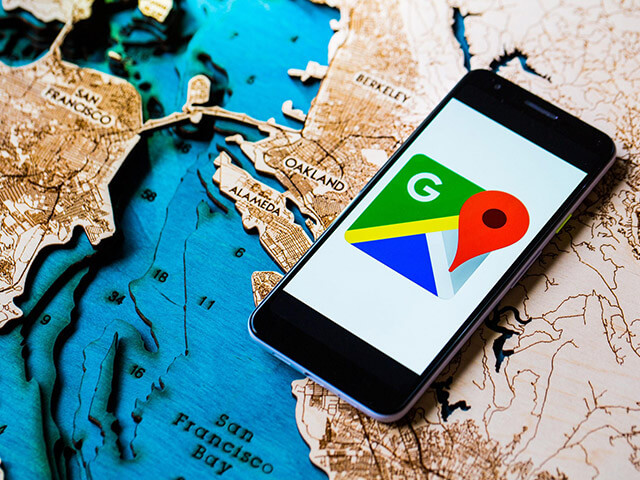 Moreover, 90% of traffic from search engines originates from Google. This means that you need to increase Google reviews. As 94% of consumers avoid a business if the feedback is convincingly negative, try to get positive Google maps reviews and ratings that impact your business.
In this blog post, we introduce you to some ways to improve Google reviews. Do not hesitate to dive in!
Benefits of More Google Business Reviews
Google reviews help business owners showcase products or services that they offer to clients. In a matter of seconds, the company can be reached online. Accordingly, to get more Google reviews means to obtain more opportunities to reach your target market.
The following are 5 benefits of having more positive Google reviews.
1. Google Reviews Establish Trust
We should refer to improving your ability to build trust as a significant advantage of Google reviews.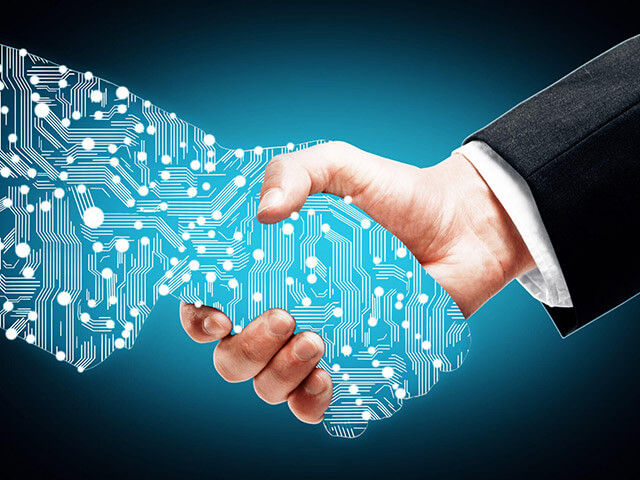 Today, transparency is increasingly valued among customers. So, stay accessible and transparent with clients to improve your social proof and trustworthiness.
2. Google Reviews Contribute to Local SEO and Online Visibility
Google algorithm is highly advanced and led by numerous factors. Nonetheless, we can tell you one thing: If you require improved local rankings, you need to increase Google reviews.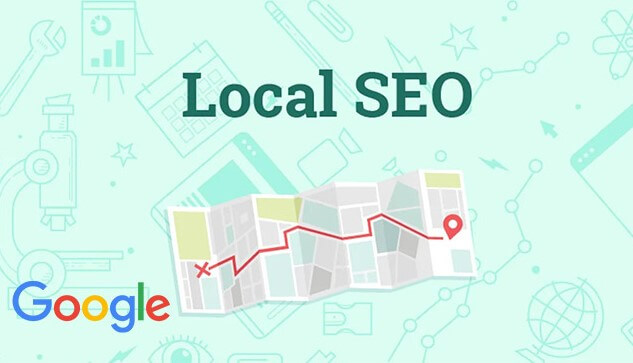 Naturally, there are still many SEO practices, such as keywords and regular blogging, to consider. Google My Business pages with Google maps reviews and ratings result in higher rankings, though.
Once you have received positive reviews, you will also be given a place in the maps pack (a list of businesses (ranked by reviews) nearby the searcher).
3. More Google Reviews, More CTA, and Conversion Rates
To get more Google reviews means to improve click-through rate when ranking on a search engine. If your link appears on a search engine result, you want buyers to click on it.
As your Google review rating appears beside your company name, a good number of positive reviews will lead to more clicks. In this way, you build a nice circle:
If you get more reviews, you will rank higher in search engine results, which will lead to more click-throughs and conversions, which will encourage more reviews.
4. Learn about Your Customers
When you increase Google reviews, you gain valuable customer feedback from both positive and negative ones. There is a star rating system as well as reviews.
When you learn about their experience and how you left an impression, you can use that information to improve your business.
Moreover, you can find out which products or services your clients prefer or how your personnel perform.
Requirements for Getting Google reviews
You must keep in mind that a few things must be in place to get more Google reviews:
Understand the Google policies
You are expected to comply with Google's Terms of Service when you solicit reviews. This means you should first understand the Google policies and ask your clients about their experiences.
Add your business to Google Map
By putting your business here, your Google Business Profile will be available for clients to leave reviews on. In this way, you can get Google maps reviews and ratings.
Verify your Google Business Profile
Your Google Maps listing (which generates a Business Profile on its own) grants you no control over that listing. You should create a Google My Business account and use it to verify your Business Profile.
These practices are essential to increase Google reviews before taking the following steps.
How to Get More Google Reviews
There are different ways to get more Google reviews. We have outlined a few essential methods below.
1. Add a Review Link
For those who want to allow customers to leave reviews, you can provide a link to Google My Business reviews. You can post this on social media or put it in your email footer. Therefore, your consumers can tell you what they think.
2. Ask Loyal and Fulfilled Clients for Google Reviews
You can use this simple method to increase Google reviews. Demanding reviews from your loyal and satisfied consumers can be an effective way to ensure that they pay attention to your request.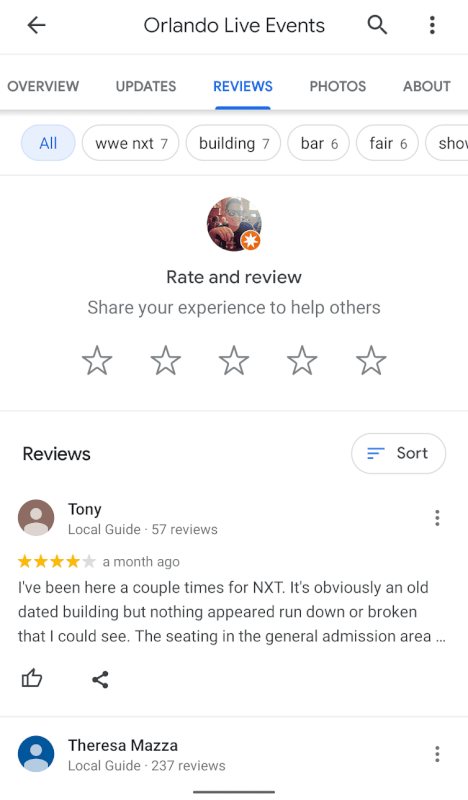 When you are in the middle of a conversation with a content client, encourage them to leave a review, for instance. That is all there is to it!
3. Learn the Steps to Write a Review
Providing instructions is another way to get more Google reviews. Some clients may know the process of leaving reviews on Google, but many will not. As a reminder, the steps are as follows:
Join and login to your Google account (Gmail).
Go to Google to find the business.
Click to write a review of your experience.
Simply select stars, then type your review and submit it.
This involves letting customers know they need to log in to Google and head over to your listing to post a review. Sometimes people have a hard time doing that, so let them know how to.
4. Respond to All Received Reviews
It is always a good idea to respond to online reviews, whether they are positive or negative.
Positive reviews are always welcome, so let the customer know you appreciate it!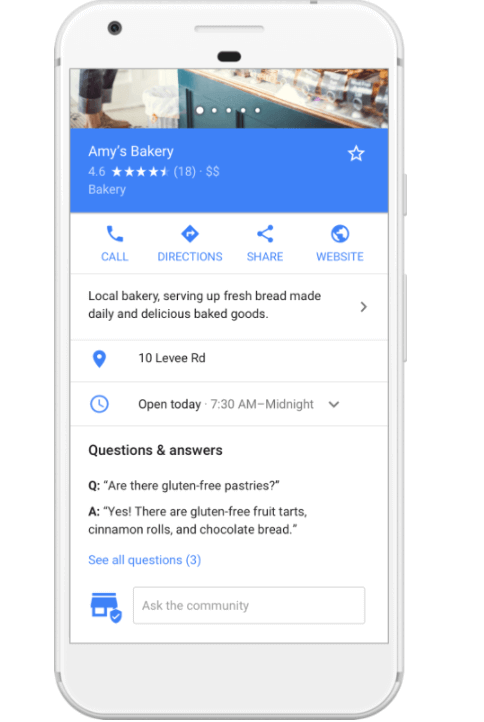 BUT, in the event customers leave a negative review, keep calm and follow these steps:
Take steps to resolve this issue
Sincerely apologize for the mistake
Seek a private resolution
Google appreciates companies that reply to their reviews.
5. Conduct a Google Review Campaign via Email
You can also get more Google reviews through email marketing. Simply make sure that you are clear about what you are asking for - do not sweeten the request, use vague language, or pressure clients into writing a review.
Use PR Motion Google Reviews Service
It is always recommended not to be afraid of spending the right amounts of money. The best advice is to spend wisely. Therefore, we suggest that you buy Google reviews as you always need more.
PR Motion provides you with cohesive services that can directly affect the number of reviews you get. In fact, our mission is to increase Google reviews not only rapidly but also cost-effectively.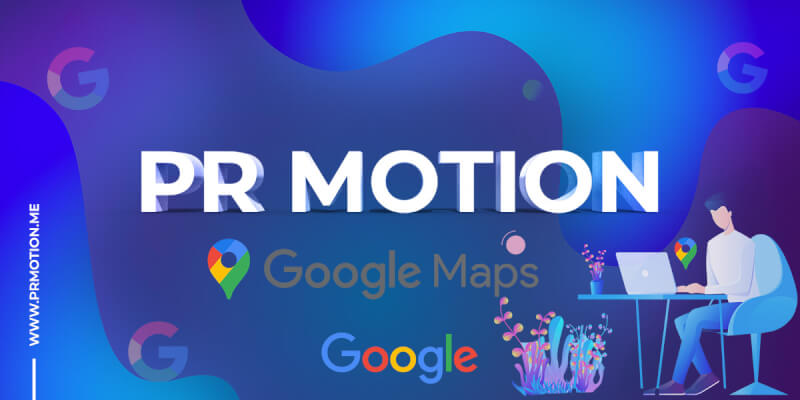 PR Motion service for Google Maps reviews paves the way to achieve your goals at a reasonable price and with little effort. We help you keep your customers up to date with valuable information about your business.
Reviews appear beside your business listing in Maps and Search and make your business better visible on Google. Therefore, it is worth buying some from PR Motion.
Bottom Line
We dedicated this blog post to explaining the importance and how to get more Google reviews. It helps you develop an appealing online presence to reach prospective consumers.
Statistics show that increasing Google reviews have a considerable impact on attracting new consumers. Thus, PR Motion comes to help businesses get Google Maps reviews and ratings to enjoy its efficacy. You can take advantage of our services to build an appealing presence and win potential customers.
FAQs
Q: Does my business need Google reviews?
A: Google reviews have various advantages for every business. They help you highlight your products/services. Your company can be reached online fast and efficiently.
Q: How can I get more Google reviews?
A: There are various ways to increase Google reviews - we mentioned some methods such as adding a link, asking loyal consumers, teaching customers to do so, etc.
You can also use the PR Motion service as a fast, safe, and budget-friendly way to increase your Google ratings.
Q: Can I solicit Google reviews?
A: Indeed, this is an easy and effective way to get more Google reviews. You can ask your loyal and happy customers to write positive reviews about your business.
Q: Why can't I leave Google reviews?
A: Note that a maximum of five reviews or ratings are required on your listing for Google to show the full review list. You should also learn how to deal with either negative or positive reviews.
Q: Why can't I delete my Google review?
A: There is no simple "delete" option offered by Google for its reviews. Reviewers can delete their posts or your business can flag them as inappropriate. You have two efficient ways, however:
Be calm and deal with the negative reviews appropriately.
Buy more positive reviews from PR Motion to hide it.